March will be a month full of activities and events starting with Dubai Derma and culminating with a list of events in the middle of the month. Business Exhibitions UAE March 2023 will bring the latest from different industries and it is a month focused on B2B meetings. So we have selected a list for you, emphasizing commercial activity and exhibitions closer to the consumer. March is a typical business month and it is a good window for different companies to make publicity for their brand and join a wide network of businesses in the industry.
This month's exhibitions cover different topics and represent a colorful specter of activities that will give the visitors plenty of options to explore and at the same time while making their choices hard, to select one or the other exhibition.
Dubai Boat Show is more about the attendees that want to see different kinds of boats, Dubai Wood Show tells all about woodworking. The Custom Show Emirates is quite a show for drifting fans and the ones that enjoy a big collection of cars. Deal Toys Exhibition is an exhibition that displays the latest toys, amusement technologies, and a space for creating business relations.
Exhibitions
Exhibition Name
Cycle
Host City
Period of Organizing

Dubai Derma

Dubai Derma is an exhibition that is organized by Index Conferences and Exhibitions, a member of Index Holding annually.

Once a Year
Dubai
Dubai World Trade Center
1 March to 3 March 2023

The Dubai International Boat Show

Dubai International Boat Show is one of the premier shows and one of the most important in the UAE and the Middle East.

Once a year
Dubai
Dubai Harbor
1 March to 5 March 2023

WoodShow

This show is the only one that is organized live in person in Dubai and the Middle East connecting the Global Wood Industry and Woodworking machinery.

Once a year
Dubai
Dubai World Trade Center
7 March to 9 March 2023

Custom Show Emirates

The Custom Show Emirates is a show that offers spectacle and entertainment for the attendees. Drifting, races, off-road event, and many other events will complete the exhibition and will give a piece of real action for the visitors and the exhibitors.

Once a Year
Dubai
Expo City Dubai
10 March to 12 March 2023

DEAL Exhibition

DEAL is the exhibition that brings closer clients with businesses and the best experience for the attendees during the exhibition.

Once a Year
Dubai
Dubai World Trade Center
14 March to 16 March 2023
Dubai Exhibitions, March 2023
Dubai Derma is an exhibition that is part of Index Conferences and Exhibitions, a member of Index Holding annually. This exhibition comes in cooperation with the Pan Arab League of Dermatology, Arab Academy of Dermatology and Aesthetics AADA, and GCC league of Dermatologists. The program represents an exceptional platform for innovation and the latest scientific information in the field of Dermatology and Skincare.
Since 2001, Dubai Derma brings together speakers, surgeons, skincare practitioners, and experts to exchange experience and win new insights and methods to operate in the industry. This will create a big network of experts that are related through common interests and common practices. This is a great opportunity to share knowledge with businesses, distributors, and end users that support industry development.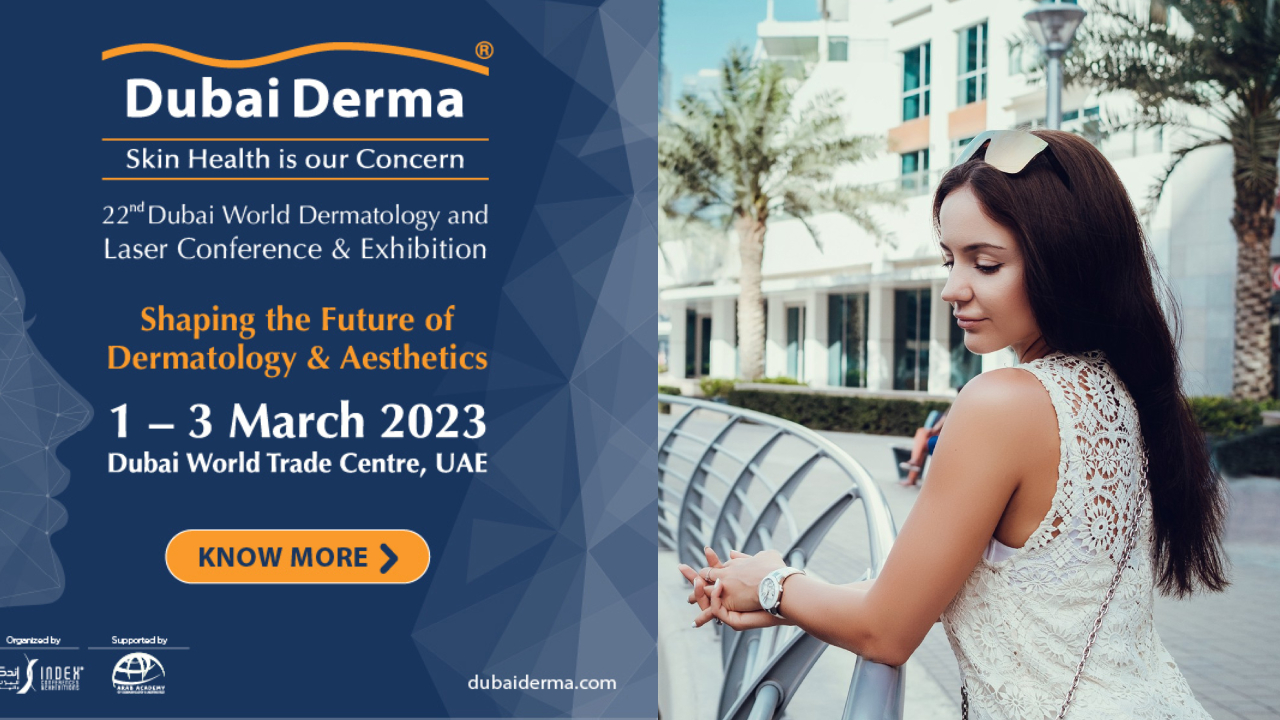 Dubai Derma is the ideal chance for businesses to find potential buyers during the exhibition period. With 21'000 visitors from 104 countries in the last edition, this event has proved to be a good market alternative. This exhibition is the leading Dermatology and Laser Event in the Middle East, Africa, and the Indian Subcontinent.
This year's exhibition will take place at Dubai World Trade Center from 1st to 3rd March 2023. From 10:00 to 18:00 visitors will see different activities and will get the best experience from the exhibition. This will be the 22nd edition and will present different products.
Products at Dubai Derma
Some of the products displayed at the event include:
Dermocosmetics
Disposables & Medical Equipment & Supplies
EMR/EHR Systems
Hair Treatments Equipment
Laboratory Services
Laser & Laser Supplies
Medical Lighting Equipment
Medical Office Equipment & Supplies
Pharmaceuticals & Dermaceuticals
Photographic Equipment & Imaging Services
Practice Management, Software & IT Equipment
Practice Management, Software & IT Equipment
Publishing & Educational Materials
Skincare & Anti-Aging Products
Surgical Instruments.
One of the benefits that exhibitors get from visiting the event is that they strengthen their brand awareness. Adding this, generating new sales, especially in the Middle East helps them to generate more income and increase their presence in different markets. They can improve their services by meeting and consulting with experts and distributors from the dermatology community in the region. Exhibitors can launch new products in the halls available. Not only that, but companies can show advanced techniques, strategies, and innovations that will accompany product display.
Experts perspectives
Seeing that from the professionals' point of view is also profitable. Dubai Derma is a unique business experience for dermatology experts to be in touch with businesses. It might seem the same thing, but if a relationship starts with skincare and dermatology professionals, it is a good chance for networking, finding new partnerships, and after all opening new businesses. This is not possible if you see the relationship from a business-expert perspective. It is not a B2B or B2C meeting, but it is equally important.
The exhibition has one of its top priorities providing space for workshops and training for businesses to promote their products and give life to innovations. This is a chance for presenting key advancements in research fields in the industry and inform the audience with the latest information. Training inspires idea brainstorming and fuels advancement in the frontiers of skincare and dermatology.

For the Visitors.
It is a unique experience, productive and exciting at the same time. Dubai Derma will provide the latest products, equipment and the information visitors need to be informed about the aspects and objectives that the exhibition has set in the current season. This is a multidimensional experience that will help visitors connect with industry professionals and companies. They can share ideas, profit from their expertise, and discuss different topics at the same time.
Derma Business Hub
Derma Business Hub is an exclusive platform where exhibitors and buyers meet to discuss business agreements and close deals. This platform will preselect buyers, distributors, and companies from the GCC and the Middle East to validate their purchase and terms of the agreement. Meetings will take place before the exhibition to ensure that companies, key decision-makers, and distributors make the right solutions and achieve results just before the exhibition starts.
Digital Posters
Digital Poster represents an opportunity for the researchers to express their work and knowledge through visual interaction in Dubai Derma. This will grab exhibitors' attention. Digital Poster is a presenting form of research information for the conference speakers and exhibitors. They see the poster for two to five minutes and decide on the quality of the content. The main lobby of the conference hall is the place where the posters will be displayed. Researchers explain the post content and illustrate their research methods and the results that motivated them to create the poster.
Usually, poster creators answer the questions directed by the Scientific Community. This Q&A session clarifies all the content and it is at the same time emotional and educational for the poster creators. That means that they have a limited time to win the attention they need to promote their work. Posters have predefined dimensions of 90×70 and are conceived as portrait displays.
Courses and Conferences
Dubai Derma organizes several science courses that provide useful information for the participants in the Derma Industry. These courses represent continuity in knowledge, sharing experiences, and best practices. Pre-Conference Course and AADA Fellowship Course Program are organized before the event to give a complete knowledge guide before the exhibition.
The conference is also a very important part of Dubai Derma. It is an activity that is split from the Dubai Derma Exhibition.
Organizers have thought all about the event details starting from the accommodation and ending the participation in the Exhibition. All the activity between these two points is well planned, organized, and executed in a way that provides more collaboration, partnership, sales, discussions, knowledge sharing, and more.
Dubai International Boat Show is one of the premier shows and one of the most important in the UAE and the Middle East. If you want to buy boats, discover yachts and superyachts, explore the latest diving or ride in waves, this exhibition is for you. The exhibition is organized in the same place as Dive MENA Expo and combines together in that way, different activities. Dubai Harbor will welcome the five days show, starting from the first day of March.
This is a chance for the visitors to discover the new features of superyachts, in superyacht avenue in one of the show's most popular sections. You can see a rare selection of yachts in the week of the show, starting with marks including Feadship, Princess, Gulf Craft, Cranchi, Damen, and San Lorenzo. Below are some short descriptions according to boatshowdubai about yachts and superyachts that are part of the event.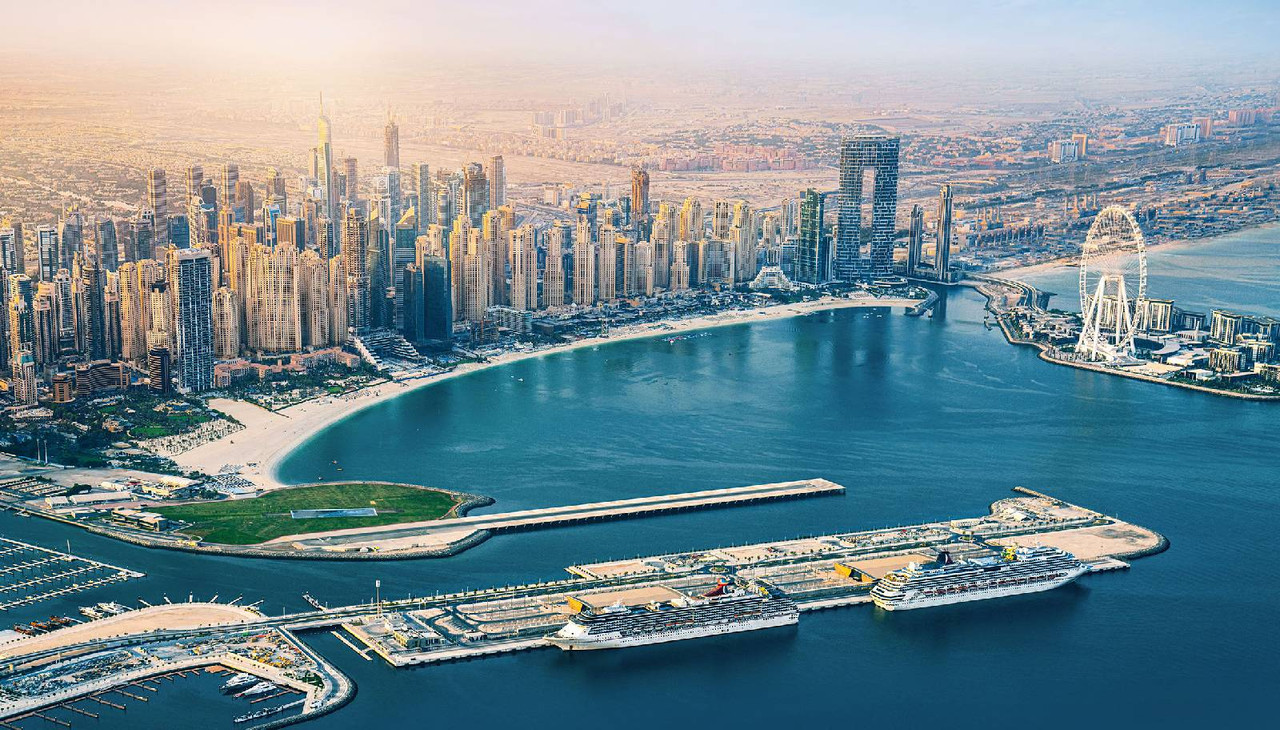 Cranchi Settantotto and Moonlight II
Cranchi Settantotto: Designed by Christian Grande, it combines modern with classic design. Parts of the yacht are not aggressive, forced, or excessive. Cranchi represents power, with its smooth and muscular forms that can endure any weather at the sea. Also, the combination of colors gives the feeling of amazement in internal areas, which are filled with light. The main deck and the other spaces are dedicated to relaxation and comfort, for having a drink or resting.
Moonlight II has endless features and it gives another taste to comfort. It starts with an elevator that connects the guests' decks, a 3D cinema, a sun deck bar, and a jacuzzi renewed in 2021, and a private jacuzzi with sunbath in the owner's private deck. An intimate balcony, as well as stabilizers, are inserted to secure the best conditions for the members of the ship while anchoring or at sea.
Comfort does not end here. There is also a spa with massage, a steam room with a sauna, a beauty salon with a qualified hairdresser, and a medical center. Cuisine and gym complete what is a full option resting place with the latest decor in all the rooms. Swathes of the teak deck space offer sun and shade in different locations.
Silvercat 40 Lux and Sanlorenzo Yacht SX88
Silvercat 40 Lux is a small boat compared with the big yachts we mentioned above. But, still is ideal for a family trip and has a special design, and offers security and ease of use for family trips or fishing.
Sanlorenzo Yacht SX88 is 27 meters long and has a special design. With a modern deck, it offers security for the driver and the modern suite in the deck is an extra feature that shapes SX88.
Sunreef 80 Eco and Princess Y85
The Sunreef 80 Eco has space for a small crew on board. It offers space for a dining room and a bathroom. The layout also includes a large VIP cabin and two guest cabins. You can find the suite tv, sofa and vanity desk.
Princess Y85 is classically princess with members of the board experiencing a breathtaking trip. The Main deck offers entertaining space and the flexible galley arrangement privacy for the guests. Princess Y85 has other four cabins all equipped with light from full-length hull glazing.
Sea Power 60
Sea Power 60 is 60 meters high and it has incredible features. It can be compared with more advanced versions of SeaXplorers because offers so many options. With four decks approximately 20'000 sq feet of outdoor deck and interior area. It can provide full luxury service for 30 days of anchoring and also offers a helicopter garage. Just in case you want to fly.
WaterSport Gadgets
The Dubai International Boat Show will continue to expand this year displaying more watersport gadgets and increasing activity. That is ideal for visitors that want to explore the depths of the water or surf on its surface. There is also new technology equipment display to support the activity and give more adrenaline for the users. Some types of equipment are shown for the first time in the exhibition making the event a world premiere for tech display.
Not only superyachts but also boats are part of this exhibition. They are the main word of the event and will be the orientation for the visitors to see and explore. Starting from SeaBubbles; are boats with zero noise and zero emission thanks to a combination of hydrogen-electric propulsion systems. This boat offers a good mobility alternative to move in different zones, in marine or protected areas.
Sifly
SiFly is a good way to literally fly on the water. It is equipped with a battery and a hydrofoil that keeps the surf two meters above the water. SiFly is eco-friendly and produces zero emission. It is amazing how you can fly silently in the water for more than 45 kilometers.
Other equipment includes faro boats that will present in the exhibition their latest models. Faro Boat 5 Solar Set is a modern electric boat that is chargeable and can be used in near and far-distance trips. The construction of the boat makes it light and flexible. Cryptomeria wood and fiberglass deck give the boat stability and make it faster.
Vip Experience
This event is also a VIP experience, starting from Marine Art Gallery which is an exposition displaying sea machines and related products. Visitors can watch supercars in the exhibition. This is not only a boat show but also a good window for the supercars parade. Good food and music is offered for VIP guests in special areas. Panerai, an Italian company, will showcase very expensive watches for visitors.
Vip Tours visiting regional and global yachts will take place in the show. Bentley, a famous mark for cars, will display their best brands and present its engineers' work in different car marks.
This exhibition is a chance to do several activities at the sea. From making a good ride in the sea and finding the latest tech from the watersports market and witnessing the latest brands of yachts and cars visitors can do whatever they desire. Fishing competitions and making a ride with canoes were some of the activities that visitors will be glad to participate even in this year. In this exhibition, new activities will be part of the agenda. Some of them include boat trips so it is a good reason to not miss any event.
Dive MENA Expo
Visitors this year will enjoy the latest diving tech, deep sea diving technologies, and the latest methods to give an unforgettable experience to visitors. Dive talks are a good environment to share thoughts and ideas about diving. Dive MENA Expo is also a chance to meet famous divers and Guinness World Record breakers.
If you are looking for the latest equipment for your boat, then this exhibition is the best place for you. This programme will help you connect with the best suppliers in the industry and find the product you need.
Dubai International Boat Exhibition combines together marine events and boat displays. Different kinds of visitors can attend the exhibition and there is space for a VIP entrance also. If you are searching for a spectacular boat show event, you will find the latest tech words in Dubai International Boat Exhibition activities.
This show is the only one that is organized live in person in Dubai and the Middle East connecting the Global Wood Industry and Woodworking machinery. Providing a perfect chance for suppliers and manufacturers to display their products this year's show will merge innovation and diversification of products. Displaying large machinery to key players and manufacturers in the region will be an important part of the exhibition.
Dubai Woodshow is the first choice for specialists who visit the show each year from each corner of the globe. Being the only show in the region that organizes B2B meetings in the woodworking industry, it is at the same time the event that attracts more interest in the industry.
Starting in 2004, this exhibition is the place of innovative technologies, products, and methods of work to a large number of experts, business owners, and mega companies managers in the MENA region. Dubai WoodShow takes place in Dubai World Center, from 7 to 9 March 2023.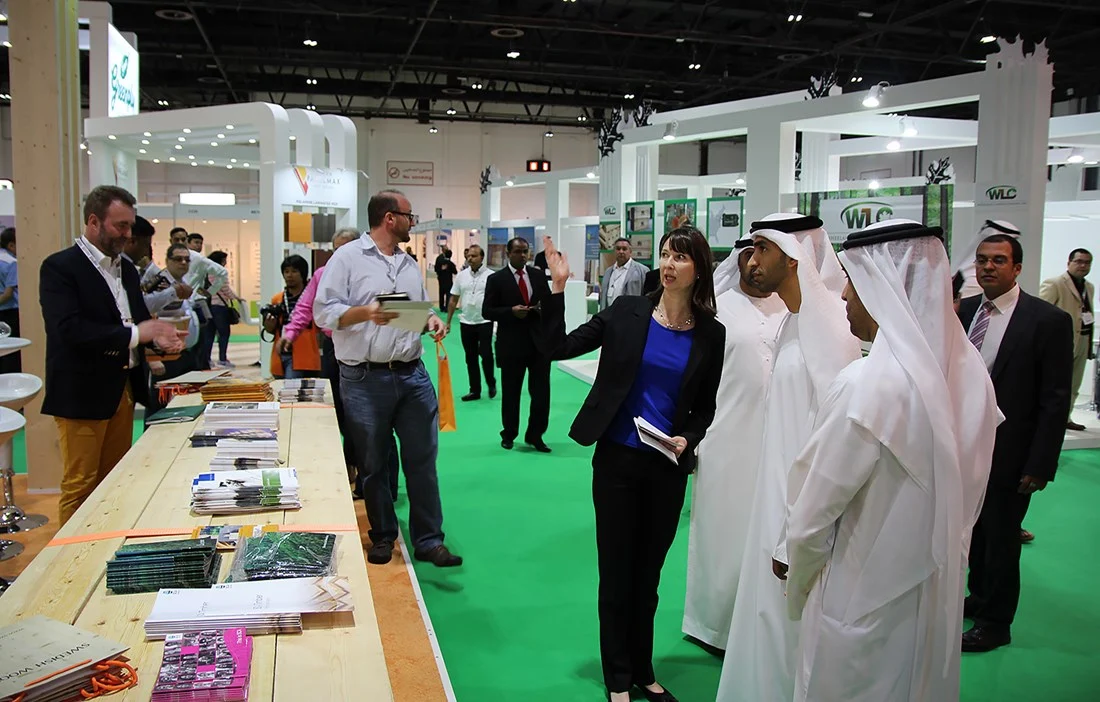 Latest in this edition
This year new business initiatives will join more than 300 visitors and more than 10'000 attendees to share their experiences to create a large business network. At the same time making a good environment for practical knowledge.
B2B Matchmaking programme is a platform for finding new partnerships including suppliers, manufacturers, and traders. Dubai Woodshow is an opportunity for guests to pre-schedule meetings with qualified attendees to discuss problems and find ways of collaboration. These meetings will be scheduled considering the common interests of both parties.
Woodshow Talking is the time for presenting short and long speeches including different topics that concern the wood industry. Speeches will seek to exploit the crowd's curiosity, concentrating on the latest news and what's important for the show in the context of the speech. This is the second edition of the Dubai Woodshow Talk. Best speakers around the globe will share with the audience the best methods and give insights about woodworking processes, supply methods, and how the product is sold in both regional and international markets as well.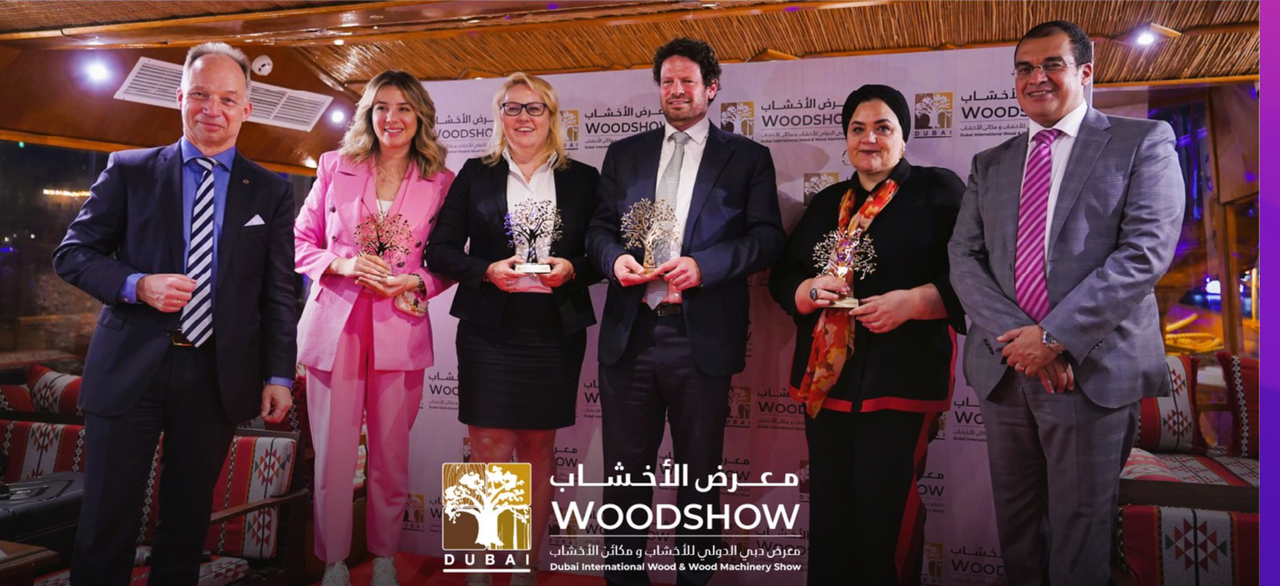 WoodShow Innovation and Excellence Awards
The WoodShow Innovation and Excellence Awards is an inner competition between exhibitors that evaluates their performance in different sectors. It studies, evaluates, and promotes projects that have a focus on innovation and achievements. Companies and Exhibitors will have a great time during the competition, being at the same time anxious and pleased about the new experience. Winners will get a good bonus on morale but also financially.
Prices will be awarded at the personal level and company level. Criteria will be different for each category and the selection of the winners will be made in the weeks leading to the event. In the last year, an independent team of practitioners selected the companies that took the prices. This year it will be operated similarly to choose the winners.
WoodShow Awards
Awards
Criteria
Presentation of the Product
Innovative Wood Product Award
1. Manufacturing License
2. Standardization and Quality assurance certification from the home country.
3. Innovative Product-Project
4. Presentation of the Product-Project
1. Concept- Unique proposition that serves the current market and creates opportunities for new markets.
2. Value- Cost- benefit- economic desirability.
3. Delivery- Usability and mobility to the consumers.
4. Impact- Promotional, environmental and economical.
Innovative Woodworking Technology Award
1. Manufacturing License
2. Standardization and Quality assurance certification from the home country
3. Innovative Product- Project
4. Presentation of the Product-Project

1. Concept- Unique proposition that serves for the current market and creates opportunities for new markets.
2. Value- Cost- benefit- economic desirability.
3. Delivery- Usability and mobility to the consumers.
4. Impact- Promotional, environmental and economical.

The CSR Commitment Award
1. Manufacturing License
2. Standardization and Quality assurance certification from the home country.
3. List of projects and initiatives for CSR projects and activities.
4. Investments both capital and monetary in CSR activities.
5. Future Commitments/ goal for CSR.

The Women of the Year Award
1. Minimum 3 years of Experience
2. List of recognized achievements, leadership, and outstanding work experience.
3. Self Nominations are not accepted.

Source: WoodShow Global, awards section.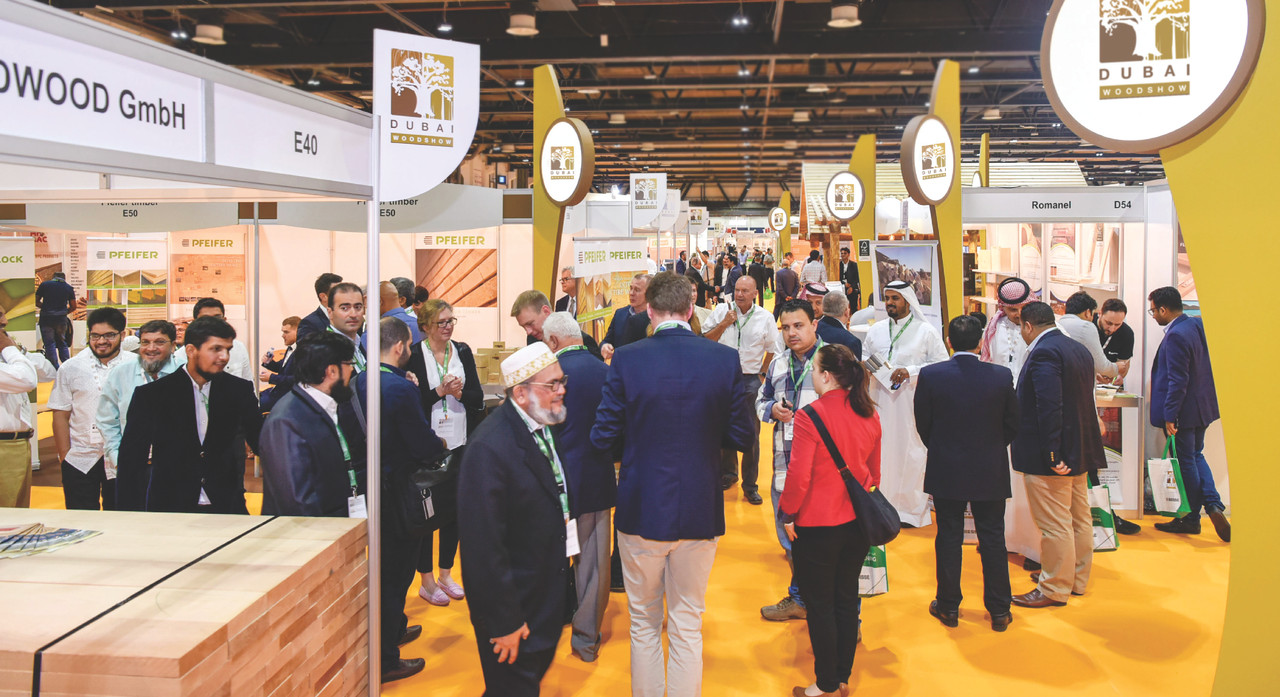 Hosted Buyer Programme
Hosted Buyer Programme is an initiative to bring more market opportunities for the sellers, and create good operational relationships for manufacturers and suppliers. Merging together more than one hundred businesses under one roof, the program will be a room for discussion for upcoming projects. Also, this programme will serve to include more products and innovations in their business strategies.
This platform is built for qualified buyers and senior companies that have the opportunity to spend on products and can afford several operations at the same time. They must complete the application to attend as VIP-s in the exhibition. The Hosted Buyer Programme includes ministries, regulatory authorities, contractors, and project consultants.
Visitors
Dubai WoodShow has attracted visitors from more than 100 different countries globally and this year more visitors will attend the exhibition. This is a chance for the visitors to meet both local and international buyers and sellers. Interacting with industry professionals while seeing closely their products and learning more about the methods that lead them to the final products.
For some visitors that have businesses small, medium, or large, it can also be a possibility to buy while studying all the products in the exhibition. It is unusual for visitors, but they can also find partnerships during the exhibition and can extend their collaboration based on fair agreements.
Below are the show dates and times according to the official site of Dubai WoodShow.
| | |
| --- | --- |
| Show Dates | Timings |
| 7 March 2023, Tuesday | 10:00 AM- 6:00 PM |
| 8 March 2023, Wednesday | 10:00 AM- 6:00 PM |
| 9 March 2023, Thursday | 10:00 AM- 6:00 PM |
The Custom Show Emirates is a show that offers spectacle and entertainment for the attendees. Drifting, races, off-road event, and many other events will complete the exhibition and will give a piece of real action for the visitors and the exhibitors. The event will take place at Dubai World Trade Center starting on 10 March 2023. Custom Show Emirates will last three days. It cost 90 AED for the day pass and 250 AED for three days.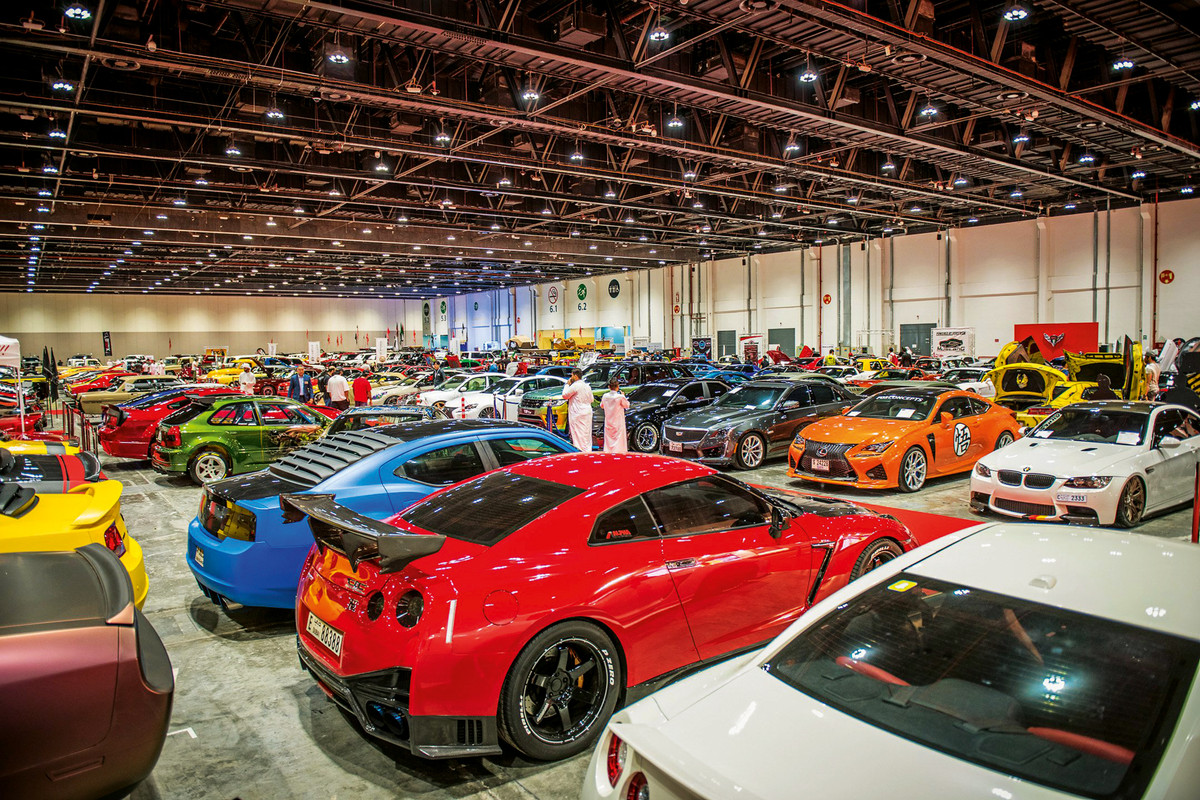 Car and Bike Custom
Biggest car and bike custom show in the Middle East, including car upgrades, turbochargers, superchargers, sport seats, painting, window tint, nitrous oxide, underbody neon lights, racing harnesses, modifying catalytic converter and altering emissions, excessive ride height adjustments and adding extra designs to the car.
A suspension system upgrade is one of the common upgrades that organizers do to the cars to prepare for strong drifting and racing conditions. Furthermore, changes in dampers, damper springs, and arms give extra features to the car regarding its endurance and the whole system's behavior. Racing or drifting you can experience the best performance during the show.
Turbochargers and superchargers
Turbochargers and Superchargers can give a huge boost to your car, especially in race moments. In the UAE it is completely legal to use them and the motor of the modified car will fly.
Turbochargers and SuperChargers are great ways to cram extra air into the engine and boost power.
Sport Seats will create comfort for the driver and also will transform the car's appearance. These seats give another feeling of driving, not only in comfort but also in movement. This means that sports seats will improve the driving experience of racing or making a nice parade in the show. Though you need to adapt sports seats with sports harnesses.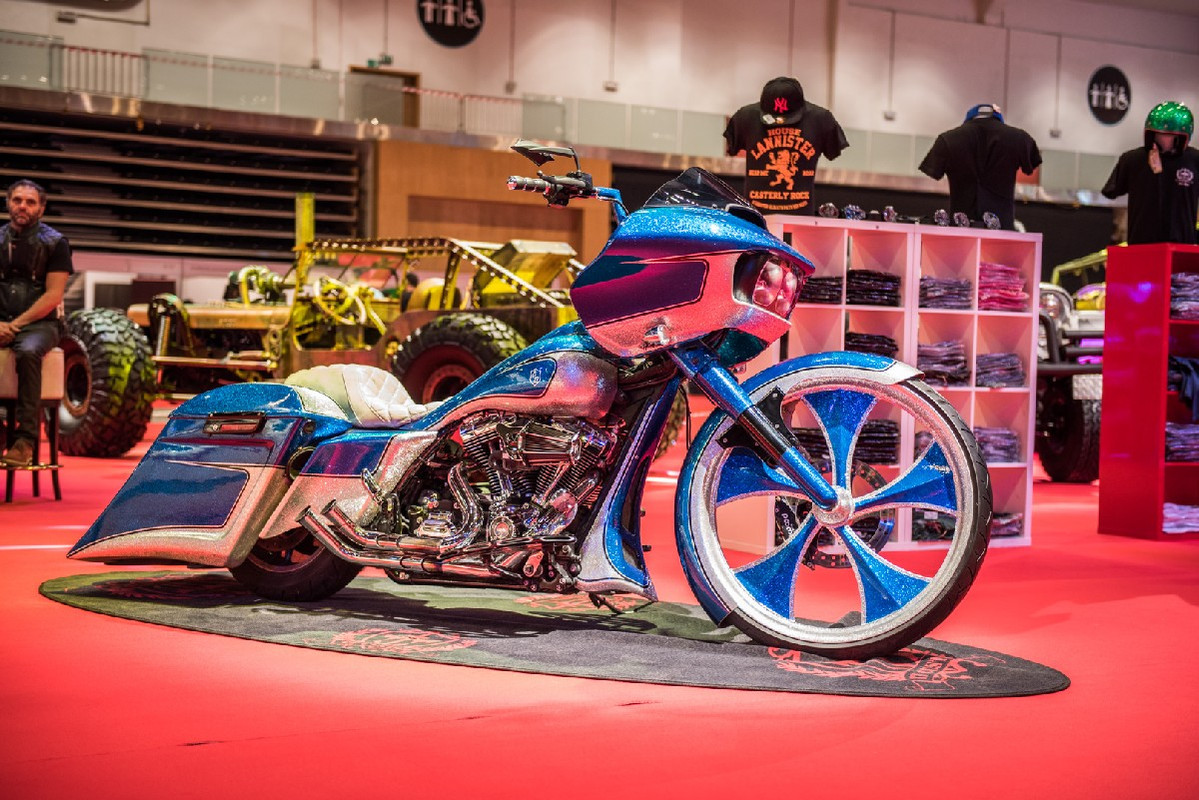 Car and Bike Painting
Paint Jobs in the Custom Show Emirates is focused on strong colors. Red, black, green, violet, and orange are the most used colors to combine new forms and give the shape they want to the cars.
Nitrous oxide is one of the most common modifications that sports racers do to their cars. NOS works by increasing the oxygen in the car engine and burns more fuel. So the engine will produce more power and produce more speed. Cars that have nitrous oxide bottles in their engine often are driven in specific conditions like the Custom Show Emirates. Most states prohibit the use of nitrous oxide because they consider it dangerous and unsafe to use them on open roads. You can enjoy the spectacle in the show and see the actual transformation of the vehicles that have bottles implemented in their engine.
Racing Harnesses
Racing Harnesses are pre-implemented in the cars and drivers will find their vehicles super safe to use in drifting displays and short races. Cars have installed different racing harnesses that are fully customizable and are adapted to the sports seats of the car.
Altering emissions on the catalytic converter is a method to increase car performance. In other cases modifiers, remove the catalytic converter and cars will make a terrible noise. Fans still love it and you can hear cars roaring in the Custom Show Emirates.
Ride Height Adjustment is the process implemented on bikes and allows the raising and lowering of the bike's suspension. The adjustment feature that enables the raising and lowering of the suspension is provided in the bike's shock absorber and front fork. These changes result in quicker steering, better handling, better performance under acceleration, and more clearance during the race or show lap.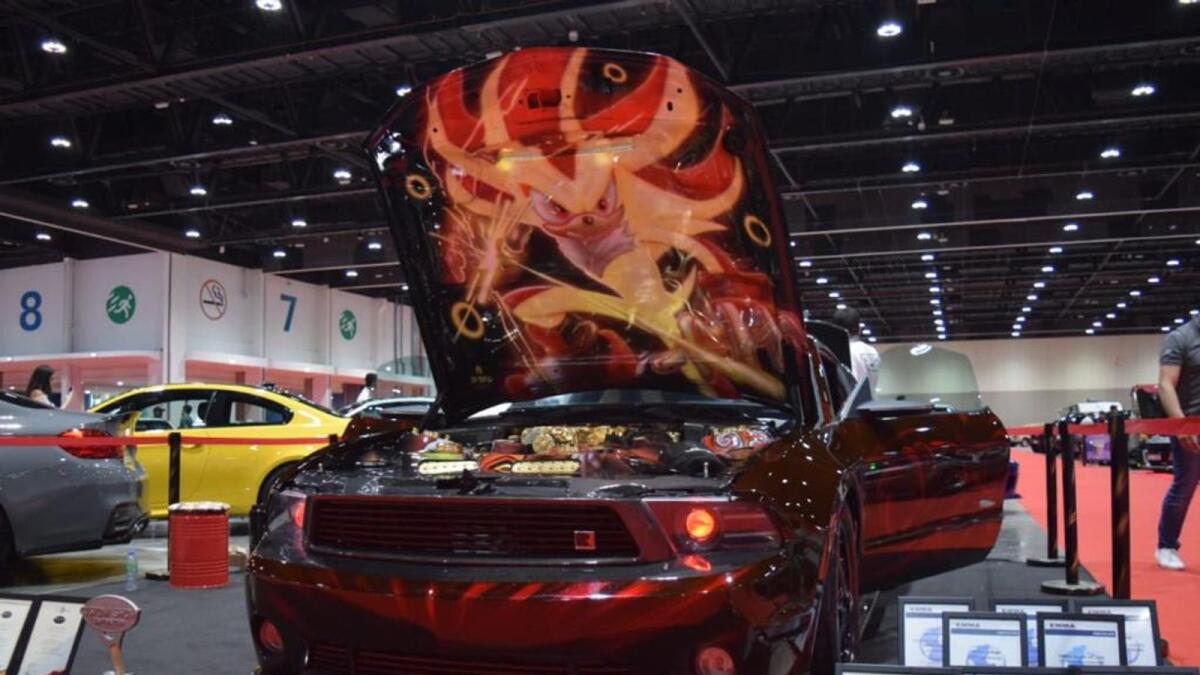 Engines Battle
Each team will gather the pieces of the engine together and create the engine. Teams will assemble the engine organizing their work. On the second day, each team will install the engine in the vehicle provided. On the third day, the vehicles of both teams will be tuned on Dyno. The winner will be selected based on the average power. The motor, which delivers more power, wins the competition.
Saloon Drifting
It is a great experience for the crowd and it is complex for the drivers to complete this task. Drifting is an extreme sport. Drivers can give a real show for the spectators, which can hear the noise of tires consumed into the asphalt and be part of the adrenaline during the drifting turns.
Drifting can go wild sometimes but imagine this with 4×4 off-road cars. It is crazy when you think and try to implement this sport in small spaces. The crowd is so near and drivers must be super careful while performing moves in the drifting arena. It is unusual for the audience to see a big car rolling on the track, but is more unusual for the effect it causes in the arena. The Drifting arena is a good chance for big cars' passionate followers to feel the action of different vehicles in the 4×4 Arena.
Custom Car Display
The Custom Show Emirates is the perfect place to see costumed cars. From the rarest modifications in the engine to the steering wheel and the systems we mentioned above, we can be witnesses to an amazing collection of cars. At the same time, except from the pleasure visitors get from participating in the event, they can be informed about modifications and learn more about the methods of adding equipment.
Leather Works will change the way the car is designed, starting from the seats and continuing with the steering wheel and the car's dashboard. Leatherwork can change the wearing of the doors and change the car interior upholstery.
RC Cars
Radio Controlled cars are cars that can be driven by radio and are in different sizes. Usually, they are controlled through a remote control that uses radio waves to move the car in all four directions. Radio control cars come in two basic forms; toy-style cars and trucks found in electronics and kit-type cars and trucks that are sold in specialized shops.
RC cars
Toy-style cars are sold as remote-control equipment and kit-style cars as radio-control equipment. In the Custom Show Emirates, you can find kit-style cars racing with each other. Often it is hard to distinguish radio-controlled cars and fuel cars. They can be different in size and fuel cars are self-rechargeable. RC cars are a good racing alternative for passionate racers that already have one in their homes.
Stainless Steel Welding is the process that modifies tubes in parts of the engine. Custom Car Emirates is an event that offers the opportunity for the organizers to modify their race cars using the welding method that is more adaptable.
Street performance zone is a dedicated zone for race cars and modified cars that are available to be seen by the public. In this area, visitors will find modern brands and look at the modifications that are made to each vehicle.
Dyno
Dyno will measure the force of the selected cars to be used for race and drifting. Also, a dyno will make it possible to add modifications to the car and make it faster for street performance. Dynamometers are used in cars to display horsepower, but also give more clear data about the car's performance. Dynos lead to spectacular modifications that power the engine and boost the car's performance.
Off-Road
Off-road car collection is a collection of the best marks of hard terrain. These cars are used for extremely difficult roads and in this event visitors will learn about their specifications and how the car is performing on the show's roads.
Styling and accessories
Styling and accessories is an area dedicated to the exposure of car parts starting from car skeletons, doors, discs, tires, and more. You will find colored skeleton parts, pictured discs, designed front parts of the car, and many more.
Kids Garage
Kids Garage is a place of entertainment where kids can find toys to play with. They will pass a wonderful time during the event and also try being successful drivers. Of course not racing or drifting, but trying the small cars. This exhibition has thought about them and will be a mixture of the young generation, kids, and adult drivers to complete an all-direction exhibition.
DEAL is the exhibition that brings closer clients with businesses and the best experience for the attendees during the exhibition. Dubai Entertainment, Amusement, and Leasure will take place on 14,15, and 16 march 2023 at Dubai World Trade Center.
Exhibitors that participate in the DEAL exhibition are leaders in their toy selling and other segments of the industry. Since 1994, year after year DEAL has been the ideal shelter for small and big businesses and a strong starting point to make business in the MENA region.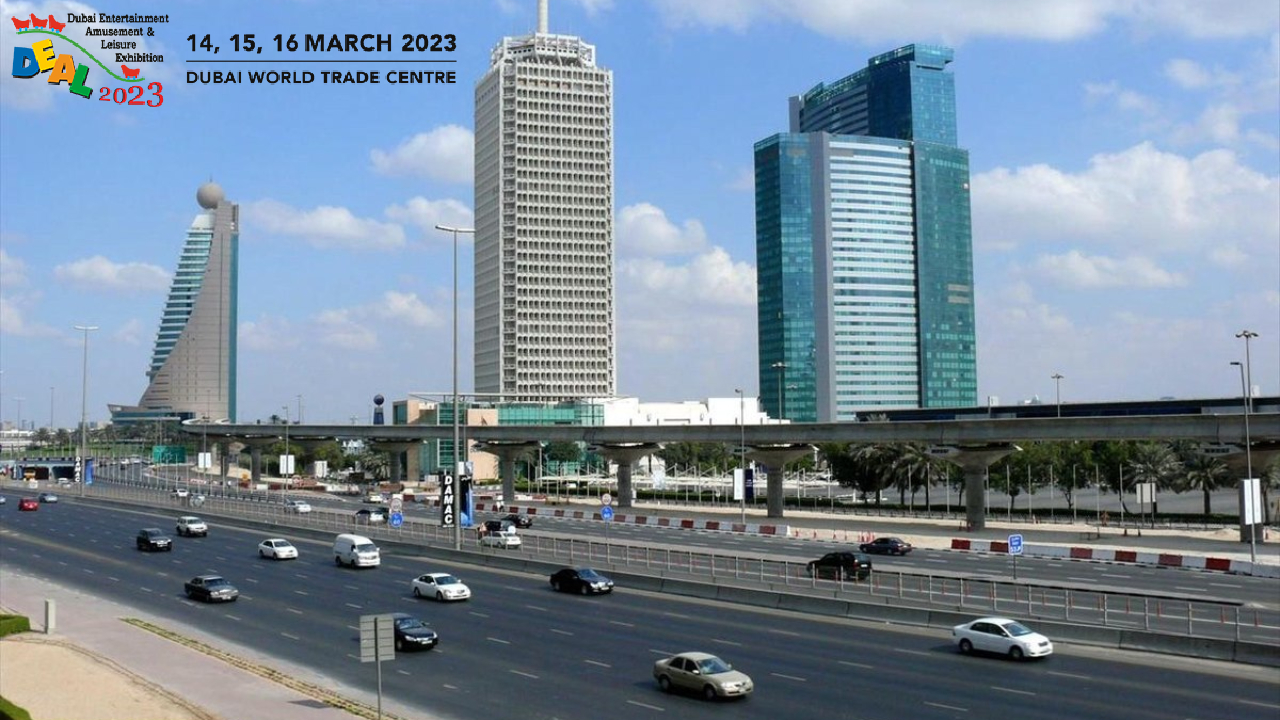 Time by time the exhibition's role has evolved but also DEAL has kept that consistency by introducing new technology and promoting innovation. The Exhibition has a global status and it is promoted in more than 100 different states. DEAL connects exhibitors with buyers and trade visitors that came from different states. This is also a chance for the exhibitors to create a new market for their products and services.
For Exhibitors
Exhibitors can be connected with potential distributors and find partners in the MENA region and other parts of the world. The exhibition is the perfect place to create a network and interact with business professionals globally. Each business can develop its own special model within the exhibition and can be presented as a modified mark to the audience.
Attending highly focused conferences will equip each business with the new knowledge necessary to invest, operate, and design its product in a new market. Business owners can surf into safe waters combining their experience with the experience of the exhibition to produce real success. This is not only in paper but following the practical results from last year's events and conferences.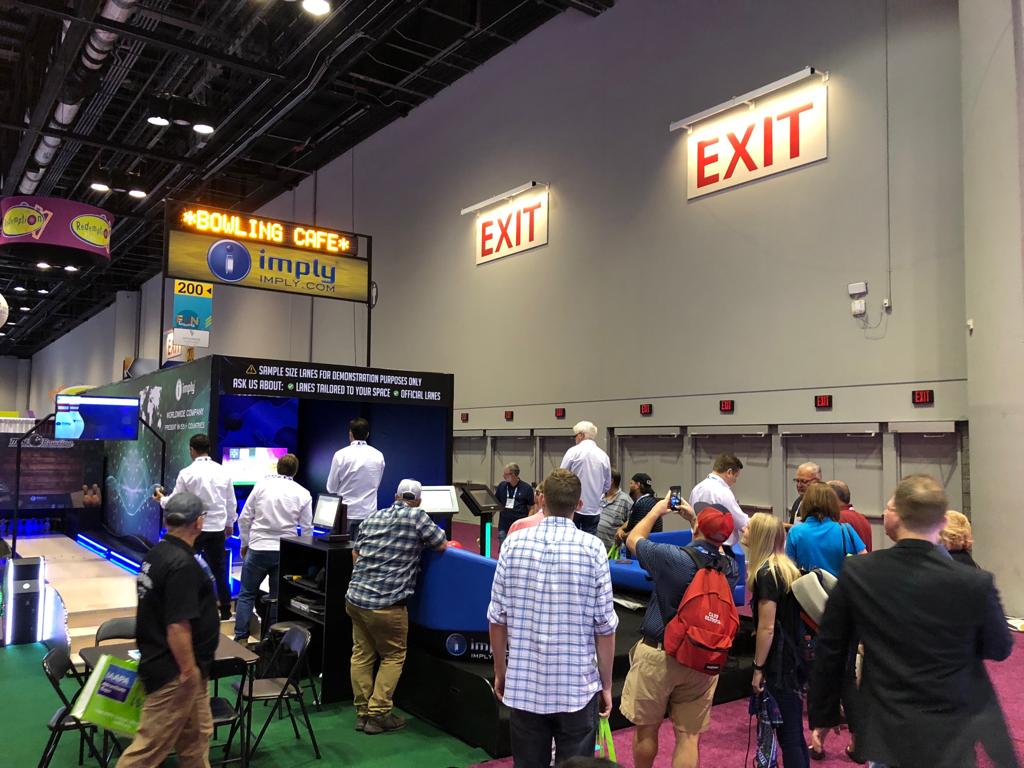 For Visitors
UAE like in other sectors has faced immense growth in all sectors and entertainment and toys do no exception. DEAL has an important place in this development and has been the initiator for this development for three decades in a row. This year's exhibition will attend more visitors and of course, the geography will be larger. DEAL provides a unique packet of choices for the visitors, as exposes them to the latest products in the industry.
As trade visitors, participants in DEAL are one step forward. They can interact with exhibitors and find new opportunities for collaboration with distributors. DEAL 2023 will be a great experience for the ones that will be part of the exhibition with virtual games, 9D park rides, and 12D cinemas. Family entertainment center equipment, theme park concepts, water park, and themed concepts are some of the innovations of this year's exhibition.
Products
Soft Toys, merchandising, arcades, and redemption games are attractions that visitors will see, interact and add to their wishing list. This exhibition will be in line with the best activities in UAE and will bring a new atmosphere to the entertainment industry. DEAL will be a great deal for the exhibitors, buyers, distributors, and visitors in this 29-th edition.
Time to Register (In Place of the Conclusion)
This is the best time to register for the exhibition. If don't want to lose any of these activities please contact us at Square Marketing.
We can design your brand for the event and you can order all the details starting from a new cart visit, new design of your logo, brochure, poster, and even design your place in the exhibition.
Square Marketing can make your presence great and you can compete with other brands in the exhibition.
Exhibitions, meetings, and conferences are rare experiences and represent an opportunity to interact with global markets and businesses. Don't miss the chance to be part of the events.
This is an economical boost but after all an overall boost that will change your way of thinking and the way you do business as well.