Exhibitions in UAE, February 2023 will be intense and despite February's short time in days, many exhibitions take place this month. AEEDC is an exhibition about Dental health and is one of the biggest of its kind in the world. JGT Dubai is all about the Jewellery market; to find potential buyers and connect businesses.
This month will be the window for other shows and exhibitions like Breakbulk Middle East, GulfFood, and One Paper Show. GulfFood is the last exhibition of the month on our list and completes a colorful activity that covers different fields.
Exhibition Table
Exhibition Name
Cycle
Host City
Period of Organizing

AEEDC

This organization started the activity in 1996 as the UAE International Dental Conference and Arab Dental Exhibition.

Once a year
Dubai
Dubai World Trade Center
7 February to 9 February 2023

JGT Dubai

JGT stands for Jewellery, Gem, and related Technology and is a place where investors put their effort and investments.

Once a Year
Dubai
Dubai World Trade Center
12 February to 14 February 2023

International Property Show

The International Property show is the biggest event for International and Local Property selling in the Middle East.

Once a Year
Dubai
Dubai World Trade Center
12 February to 14 February 2023

Breakbulk Middle East

Breakbulk Middle East is an event that brings together companies of Gas and Oil, EPC (Engineering, Procurement, and Construction) companies, and government ministries.

Every two years
Dubai
Dubai World Trade Center
13 February to 14 February 2023

Paper One Show

Paper One Show is the most important paper exhibition in the MENA region for more than fifteen years.


Once a year
Sharjah
Expo Center Sharjah
21 February to 23 February 2023
GulfFood

GulfFood is the most important Food and Beverage meeting in the region that makes together the best master chefs and businesses in the industry.

Once a year
Dubai
Dubai World Trade Center
20 February to 24 February 2023
Business Exhibitions in UAE, February 2023.

This organization started the activity in 1996 as the UAE International Dental Conference and Arab Dental Exhibition. Over the years AEEDC has won the reputation of being one of the most trustful organizations and a point of reference for dentistry experts, and industry professionals from each corner of the world. Providing wide knowledge in each exhibition the organization continued expanding alongside Dubai to be one of the most sophisticated events globally.
More than 3600 Exhibitors from 155 countries will participate in the event and organize conferences to learn practice courses, and important lessons applied to Dental Science. Approximately 66'000 visitors will have the chance to attend 4800 Brands in 22 National Pavilions. The exhibition takes place between 7 and 9 February 2023 at Dubai World Trade Center. Several Conferences and forums will be organized during the exhibition with a focus on practice learning and profiled audience.
Advanced Speciality Courses
Starting from the first day of the exhibition and ending on the same date as the exhibition these courses are a good way for specialists to develop their knowledge even further. Paediatric Dentistry Course, Publication Course, Aesthetic Dentistry Course, Orthodontic Course, and Implantology Course will occupy attendees with new methods of working. That serves as a start for their own career while they can combine solutions with their experience to solve difficult problems.
The Paediatric Dentistry course will have videos to demonstrate the techniques for implanting different crowns. Also, live practice with the performed esthetic crowns will be demonstrated. One of the biggest challenges of the industry is managing child behavior and giving oral health that will accompany kids during their growth. To complete the expectation new techniques are required.
Some of the learning objectives of the Paediatric Dentistry Course are to explain newer dental materials and techniques in paediatric dentistry; To evaluate and diagnose different cases. Other specific objectives are closely related to techniques of space maintainers, preformed esthetic crowns, and master techniques of the distal shoe, band, and loop space maintainers.
Clinical Problems that dentists face during the operations will be also in focus. The registration fee for this conference is AED 790. Doctor Mukul Jain will host the conference and inform the attendees of the details of the operation.
Publication Course
Publication course in another course that will take place on 7 February. Registration is free and a maximum of 24 attendees will be present. The editors' main purpose is to publish studies and interesting papers on research topics that are relevant to oral surgery. This course will answer a fundamental question: Where do I publish my work? Which is my audience?
The competition inside the industry is high and each and one of the professionals must give the maximum in order to dominate the market. The style of writing must be understandable and readable to hit the readers with the latest news. Both the publication and the presentation must be at a high level when you publish your work in a journal.
Dr. Mohammed Abdulla Al Muharraqi from Bahrain will host the course. He will also guide the participants in the best ways to create a good publication and inform them about the ways to be the first in journals, magazines, and online web pages also.
Other courses will be about aesthetics, orthodontics, and implantology. These courses are with paid registration and offer expertise on dentists' everyday work. Also, they give insights into dentists' intellectual publications and encourage the publication of studies and methods to polarise the market and share their knowledge with their colleagues and the public.
AEEDC Student Competition
This competition improves the work of the students and gives the opportunity to the next generation to express themselves in this international race. Offering them room for self-improvement is mightly important to develop their career. AEEDC Student Competition is a unique chance for young students of dental and oral medicine to participate through universities.
Each university races with four or five students to compete with other universities. This is also a chance for participants to expand their knowledge, be more informed and create a platform of insights into the dentistry field. Students will face various questions that cover different topics. Last year 18 universities were part of the race. This year this number is expected to be higher, though registrations will say the last word.
One of the goals of the course is to create interaction between students that come from different institutions. The course intends to create a supportive environment for the students. The winning team will get 2000 AED and will have the possibility for free registration in 2024.
AEEDC Poster Presantation
The poster Presentation course is a chance for the participants to show their skills in design. Posters will be displayed at different conferences and the work of all participants will have an audience. First place will have some benefits like free registration in the next poster competition and winning the right to participate for free in one of the courses.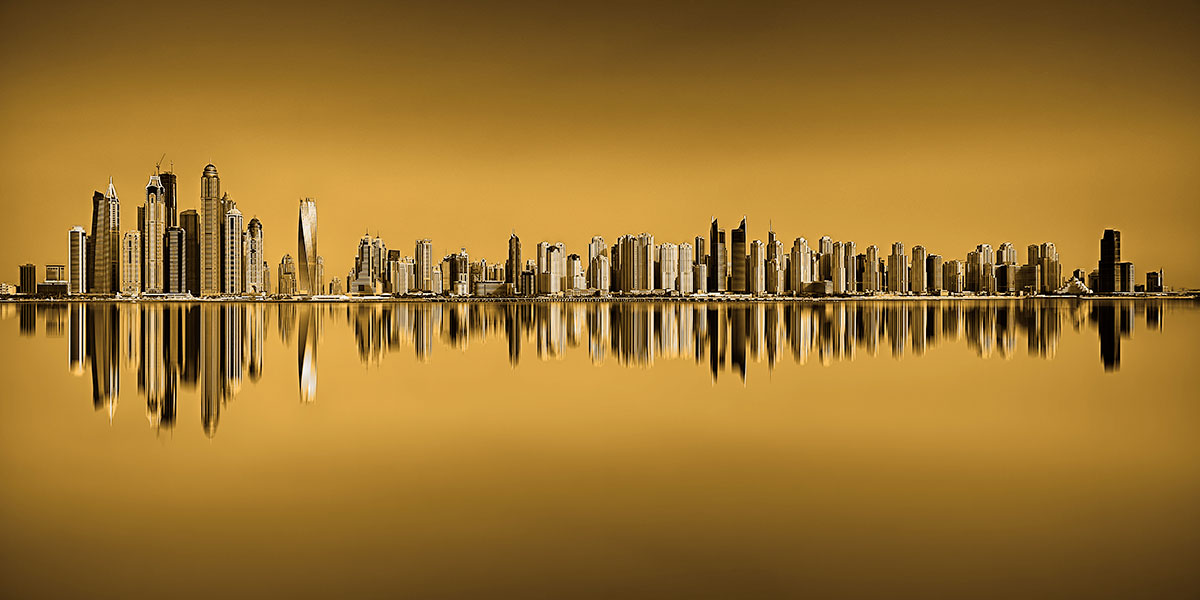 JGT Dubai is an event that will take place at Dubai World Trade Center from 12 to 14 February 2023. Dubai World Trade Center will host an activity that includes international businesses and represents a B2B exhibition.
JGT stands for Jewellery, Gem, and related Technology and is a place where investors put their effort and investments. Visitors can find Gem Dealers, Jewellery sellers and manufacturers, technology service providers, and other sellers to expose their products in the exhibition. A number of private dealers, designers, and manufacturers will visit the exhibition.
They will collaborate to unlock the full potential of their businesses in a big market. The Middle East has a tradition of gold and other jewelry and is the perfect place to make publicity for your business.
The products that will be presented in the show include precious stones, unique jewelry pieces, and design-focused jewelry. Precious stones include a wide selection of loose precious stones, from diamonds to gemstones and pearls. Rare jewellery pieces and the best quality gemstones will be displayed in the couture section. Also, part of the show is designed jewellery by the best jewellery houses and ateliers.
Technology and Innovation
The latest technology applied to different products is part of the discussion and also is the main point of innovation for the entire show. This exhibition will be also a good way of creating new relationships and serve as a meeting point between talented designers and manufacturers. Thus, new communication lines will be created and participants become part of a wide network.
Networking and learning new insights about the industry equips participants with strategies to develop their businesses. Awards will be another important point of the exhibition where evaluations will loop everything based on the performance and the product quality that each business has.
Businesses from the Americas, Europe Africa, and Asia have been part of the exhibition and are part of the exhibition this year. They will have access to a combined market of four billion consumers. This will expand their activity even further and push it into new destinations. Of course, this show is orientated through beauty and unusual, but ways of doing business in the industry is an important topic and are part of the discussions between exhibitors.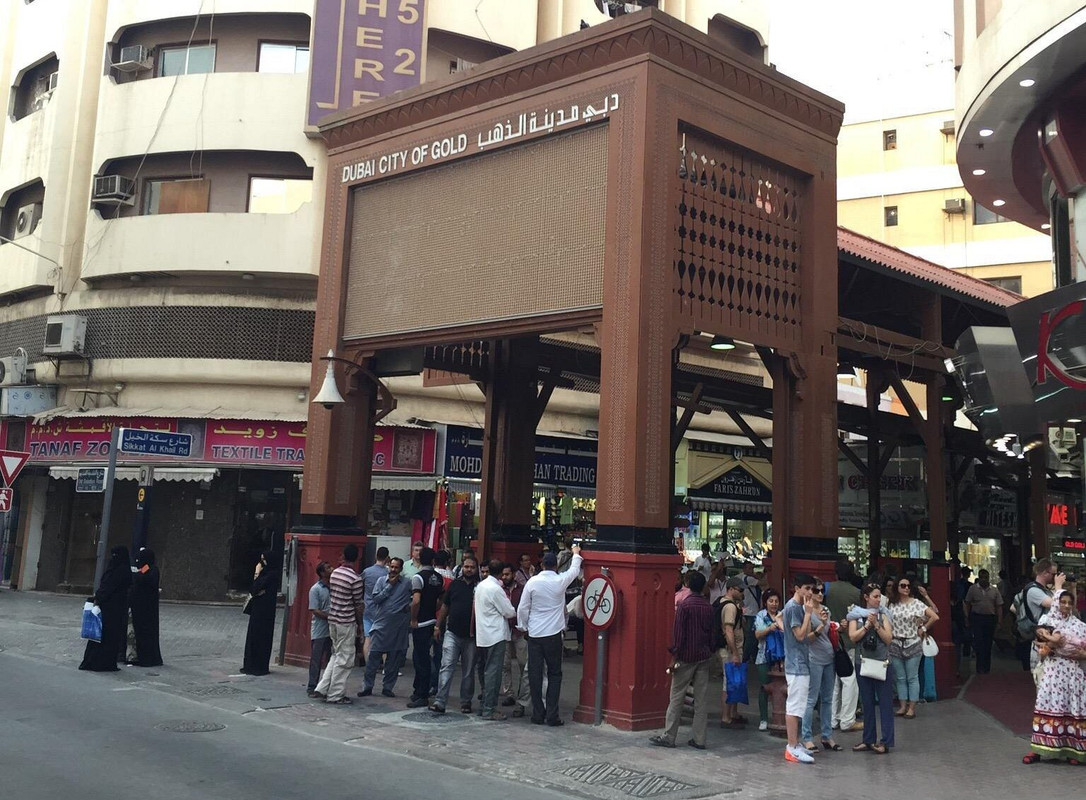 Interesting Facts
Dubai is the place of Gold Souk a grand Bazaar or marketplace of gold and jewellery. Starting from European Turkey and going to the Middle East each visitor can find different marketplaces that sell gold, diamonds, jewellery, colored gemstones, and other pieces of jewellery to a market that is addicted to these products and consume them on a huge scale. It might seem strange, but jewellery and gold selling is often comparable with food selling.
The exhibition tries to present all kinds of jewellery and be a tough competitor for the everyday market in Dubai. So visitors have a second reason to visit the event.
| | | | |
| --- | --- | --- | --- |
| Finished Jewellery | Gemstones | Semi-Finished Products | Jewellery Technology |
| Fine Jewellery | Diamonds | Jewellery Mounting | Display and Packaging |
| Silver Jewellery | Colored Gemstones | Jewellery Accessories | Gemmological Services |
| Wedding Jewellery | Pearls | | Technology Solutions |
| Men's Jewellery | Lab-Grown Diamonds | | Jewellery Tools and Equipment |
Source: JGT Dubai
Trade in Gold and Jewellery increased its activity by 20% last two years and the exports face growth of 22,4 %. UAE has made it easy to export gold from the country as it is tax-free for some products. The country has a special agreement with India to exclude all businesses of gold and jewellery from taxes as they can profit by the exchange of these products and increase their winnings.
UAE is ranked as one the largest exporting countries in the world that trades diamonds with approximately a value of 30 million $.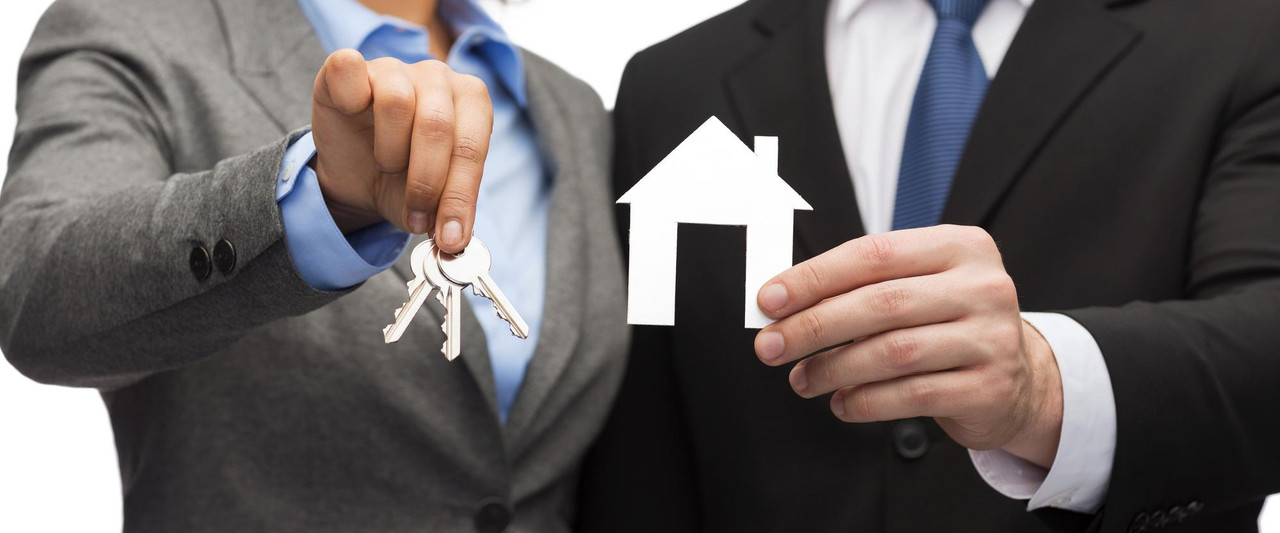 The International Property show is the biggest event for International and Local Property selling in the Middle East. Visitors can witness really good offers from developers. This will be like a one-stop shop for buyers that seek the best options. At the same time offers from real estate agents, banks, other financial institutions, and legal service providers provide clients with a full package of bargain deals.
IPS will gather together International and Local exhibitors who will try to present their projects and services in order to improve their activity and increase their presence in their country and region.
A three days show that will serve as a window for selling properties in real-time. The main focus of the exhibition is the "Mega Property Show" which presents offers from developers in the UAE and international developers also.
Workshops, meetings, and training
This meeting is a good option for real estate agents to gain a deeper understanding of the sector, learn fresh information and develop new strategies. Workshops and training include presentations and discussions on themes that are beneficial for developers and real estate professionals. They can understand the market environment further and be in the same line as the competition.
Real estate experts and government representatives share their vision on the topics of the real estate industry. They discuss on highs and downs of the market and real estate transactions. Officials, investors, and decision-makers meet each other and the visitors also in B2B and B2C meetings to promote and share real estate investment opportunities, and to collaborate for future partnerships.
Investments Destination
Investment Destination Forum is ideal for businesses that want to profit from investments in their countries. Each country will have its space for promotion to invite investors and developers to consider their markets as a good option for investment. This also diversifies the market by spreading abilities and giving access to different agencies operating in several countries. Also, this creates more business profits of what is a good network and a good market also.
Agreements can be signed to promote inter-agency collaboration and establish ways to develop and grow real estate. Memorandums of Understanding serve to create ease and provide access for operations between countries, institutions, and companies.
Furthermore, international property developers can have access to investors' work through country pavilions, which is a zone dedicated to non-UAE-based property developers.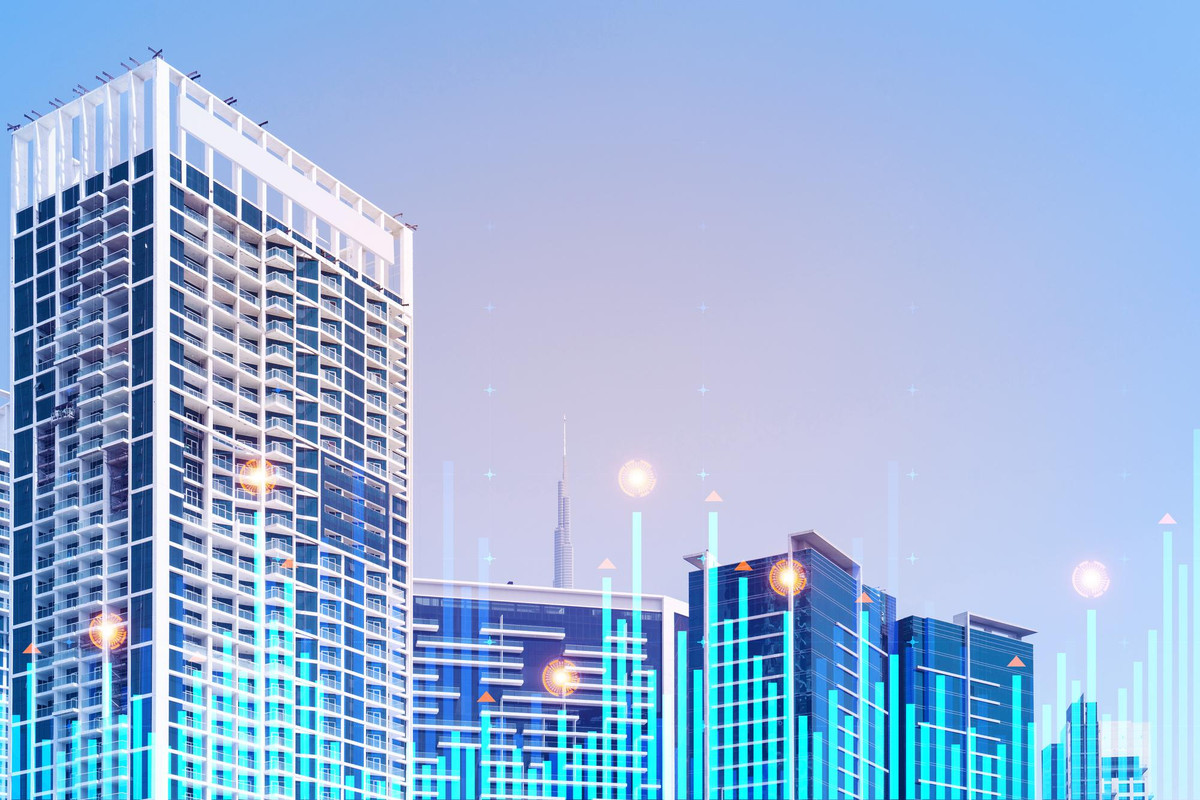 Breakbulk Middle East is an event that brings together companies of Gas and Oil, EPC (Engineering, Procurement, and Construction) companies, and government ministries. The exhibition takes place in the Dubai World Trade Center and will last two days 13 February and 14 February. More than 2000 companies from 55 countries will join the program and share thoughts and insights in the field of gas and construction.
This program will include industry sectors like Maritime Transport, Air Transport, Ports and Terminals, and Road Transport. This event is an intense experience of exchanging knowledge between businesses and creating lines of communication with clients.
Women in Breakbulk is a separate forum that empowers the role of women in the exhibition. At the end of the exhibition, a different ceremony is organized just to summarise their activity and role during the events.
This meeting is also a good opportunity for young students and universities to participate and win experience in related industry sectors. They have the possibility to meet with business enterprises and share thoughts, knowledge, and methods to improve the sectors. Also, this is a good step for their future careers. Students need to adapt to job situations and be part of an environment where practicing is the key.

Paper One Show is the most important paper exhibition in the MENA region for more than fifteen years. It is dedicated to all kinds of paper and paper production and manufacturing. Starting from paper jumbo rolls, printing and writing paper, tissue, converters, cartoon, and more, all have a place in the exhibition focus. Paper One Show brings a variety of manufacturers and buyers from the paper industry.
This exhibition organizes B2B meetings, forums, and trade missions. Special events oriented through innovation are the top priority for the exhibition. Today everything is online and the digitalization of information has made it possible to change the nature of the information. One and zero, all the world and industries function in binary.
The Paper industry and Paper One Show have made tremendous steps ahead to digitalization. Paper One Show Virtual, the first in the world of its kind made its first editions back in 2020. This is a major step ahead to create a giant network of businesses that have intensive communication with each other.
Paper One Show Exhibition gives the chance to exhibitors to discover new commercial opportunities, find new markets, and share thoughts and experiences with other experts in the sector. Discover what the suppliers offer and make a balance of the supply and demand in the conditions of the exhibition and the participants available.
Visitors
This show is very important for the visitors also. It will give an overview of the technology used to create paper and cartoons and equipment available to the technology sector. As a visitor, you will gain access to international and regional industry suppliers during the days of the exhibition. This will help to maintain your own business and create strategies for the future. It is very similar to what the exhibitors do but in the visitors' case, gain more experience and data needed to expand the business.
This is also a good way to see the latest products and technologies. This creates good knowledge and impressions about the industry's latest brands. Each and one of the businesses will understand the way the market behaves in overview and make decisions about his company. The network of businesses expands itself by adding contacts with big suppliers and industry factors.
The most important reason that each visitor should attend the exhibition is to find out what he is asking. Meanwhile, interacting with the protagonist actors in the Paper Industry can give practical and concrete solutions for those who have a small business or shop trading papers.
Product Categories that will be discussed in the exhibition
All kinds of paper such as Tissue Craft, Fluting, Duplex, Carbonless, Writing and Printing, Newsprint, Packaging
Waste paper
Wrapping paper – Recycled Paper
Paper making chemicals
Forming fabrics
Mill winders
Paper cutting machines
Paper Mill & Pulp Mill machinery & components
Pope reelers
Pulpers
Printing Machines
Shafts and Chucks
Slitters
Steam Engineering & Control Instrumentation
Blades
Corrugator machines
Packaging machines
Paper converting machines
PE film
Tissue converting machines
Cores
Jumbo rolls Manufactures
Sanitary napkins
Winding machines
Recycled pulp
Virgin Pulp
Fabrics, felts, clothing
Drying technologies
Process automation and control
Environmental control
Doctors and creping blades
Embossing rolls
Knives
Wrapping / Packaging equipment and supplies
Engineering
Pumps
Rewinders
Components & Spare Parts
Automation Systems
Dust removal system
Tissue-making machinery equipment
Tissue products
Wet wipes machines
Consulting Firms
Used machinery
Corrugating Machines
Dies & Inks.
Source: One Paper Show
Paper One Show is a big center of product display and at the same time makes these products possible for numerous categories of users. Being an international show, it creates international networks and gives detailed information about each product.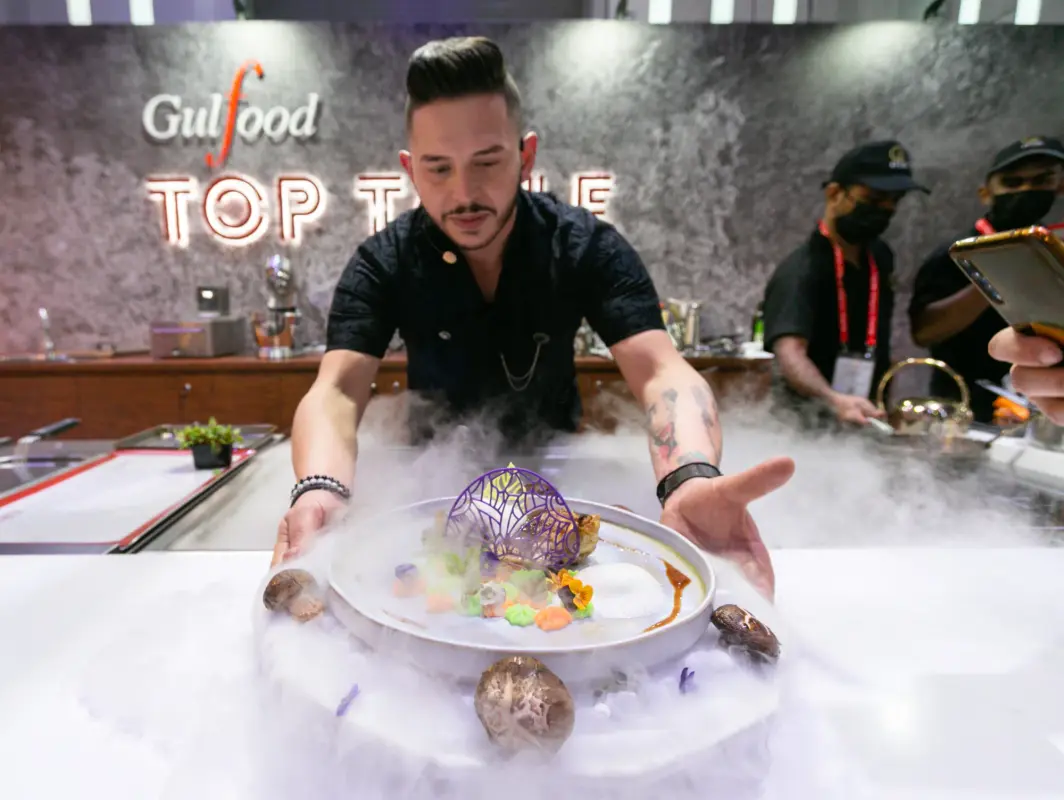 Started in 1995 GulfFood represents innovation and creativity in the food industry and culinary. In this edition, GulfFood will continue to merge food communities around the world. So we profit from a big global community that interacts intensively and has common objectives in food and beverage. In GulfFood we will see different competitions like GulfTable which is a product display activity, but also a real battle in cuisine. Best chiefs in all kinds of specialties will experiment with cooking for the first tables to display their finest pieces of art. The exhibition will hold its activity at Dubai World Trade Center starting from 20 February.
This year's event will hoist more than 4000 companies from 120 countries to display more than 100'000 delicious products.
GulfFood is concentrated on offering 100% recycled products such as biodegradable straws and other products to serve food.
Exploring the market
Thousands of new brands for each visitor to explore even further market and give the clients what is new and that pleases their tastes. Chiefs will take care of their cooking space to serve the best dishes and create new kinds of products to modify their specialties.
GulfFood is a chance to network with E-Commerce giants that sell food and drinks online and want to add into their menus new product.
E-Commerce program is the best community to create relations between MasterChiefs, their specialties, and the space for online selling.
GulfFood Inspire
GF Inspire is all about getting your head into new stories and topics from the industry leaders to understand better the nature of culinary. Earning extra knowledge that will serve to create your own menu for your business. These forums are also a great way to share cooking, serving, and selling food problems and to be motivated into new solutions for the market and the business you own.
GulfFood Global Changemakers will inform about start-ups that will bring revolution into an industry that is evolving day by day. This means that start-ups are not only a chance for getting the latest from cooking but also to be adapted to a global context. Food production is orientated more toward mixing cultures from each corner of the globe and profiting variables in cultivation and cooking.
Top Table is a forum where chiefs present their masterclass and at the same time learn the audience how to cook. Best chiefs in the region choose their best recipes to give a rare experience for the attendees and to decorate the food being served excellently on a plate. Top Table is also a good way to gather information on new methods of cooking and collect at the end of five days, recipes to create a small Top Table menu.
GulfFood Youth X
GulfFood Youth X is a platform to empower young talent and new chiefs through a scholarship and mentoring programme. This will be a boost for their starting career because they interact with the best master chiefs, learn from workshops, win first-hand industry experience and have the possibility to convert with industry thought leaders. Learning in live kitchen environments is an opportunity to shine and win an audience and future collaboration with experienced master chefs.
GulfFood Women Leaders Programme is a scene for leaders in the food and beverage industry to express their thoughts on the industry and how they see it going in the next five or ten years. Leading women will have to say a word about their own story, steps followed to climb to the top, and advice for young chiefs and businesses in the area.
The exhibition represents a million sq feet of food innovation and represents a fast-moving business industry. Technology's latest products will be displayed to be the first on the latest word in the industry.
Conclusion
If you don't want to miss GulfFood or any other exhibition this month, don't hesitate to contact at SquareMarketing. We will take care of all your presence, starting from the interior design, card visits, and all other designs that will shape your appearance in the exhibitions.
Social Media Management is another part of your presence and we can take care of that also.
Square Marketing will think of your presence before, during, and after the exhibition, completing in that way your business journey.
It is your time to make that step ahead. Exhibitions represent a global opportunity for finding clients, profit knowledge, and staying tuned with the latest from each industry.