Facebook hacks are becoming quite a debate in the last few years. From advertisements to user promotion all forms of winning likes and followers are legitimate as long as they justify the purpose. Today exist simple ways to win likes as using apps and tools that will make your page colorful and your content will have more quality.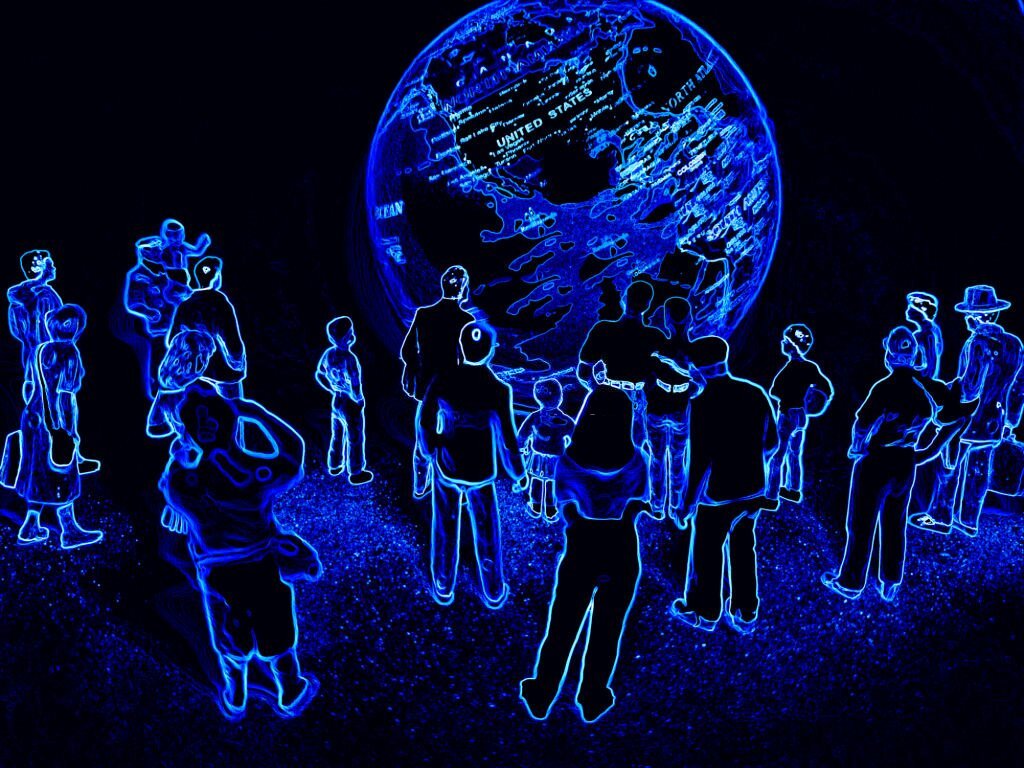 You know that half of the monthly users of Facebook, around 1.5 Billion users are part of a certain group. Well, they spend a huge amount of time on these groups replying, commenting, getting updated with daily content, or even being notified on their news feed about the group's latest. Actually, you need to select the groups you want to be part of.
First, don't go for common interests rather than geography. It might seem quite strange but groups that are similar in content often have totally different specifications because of geography. If you have a Facebook page talking about fashion try joining the groups in your local area, then your country. It seems awkward and most of you are asking: Why do that?
Well because pages in your city or country interact more with your content and are replying more to your comments.
I run with an experiment by opening a Facebook page about Sports and commenting on news about Manchester United to different groups around the world. I mean in Indonesia, Australia, and China and the results I took were less than impressive. Then I did the same with the Manchester United page in my country. The post not only took more impressions and comments but also won my first likes. That is mainly because Facebook wants to create online communities that need to have as much as possible in common.
The first thing you learn from Facebook itself, to increase your audience, is to gather your friends and contacts in order to create a basic audience. That is not bad, but try to open a group where you include your friends and contacts. Not everyone might have an interest in fashion or sports for example, but you have something to start of.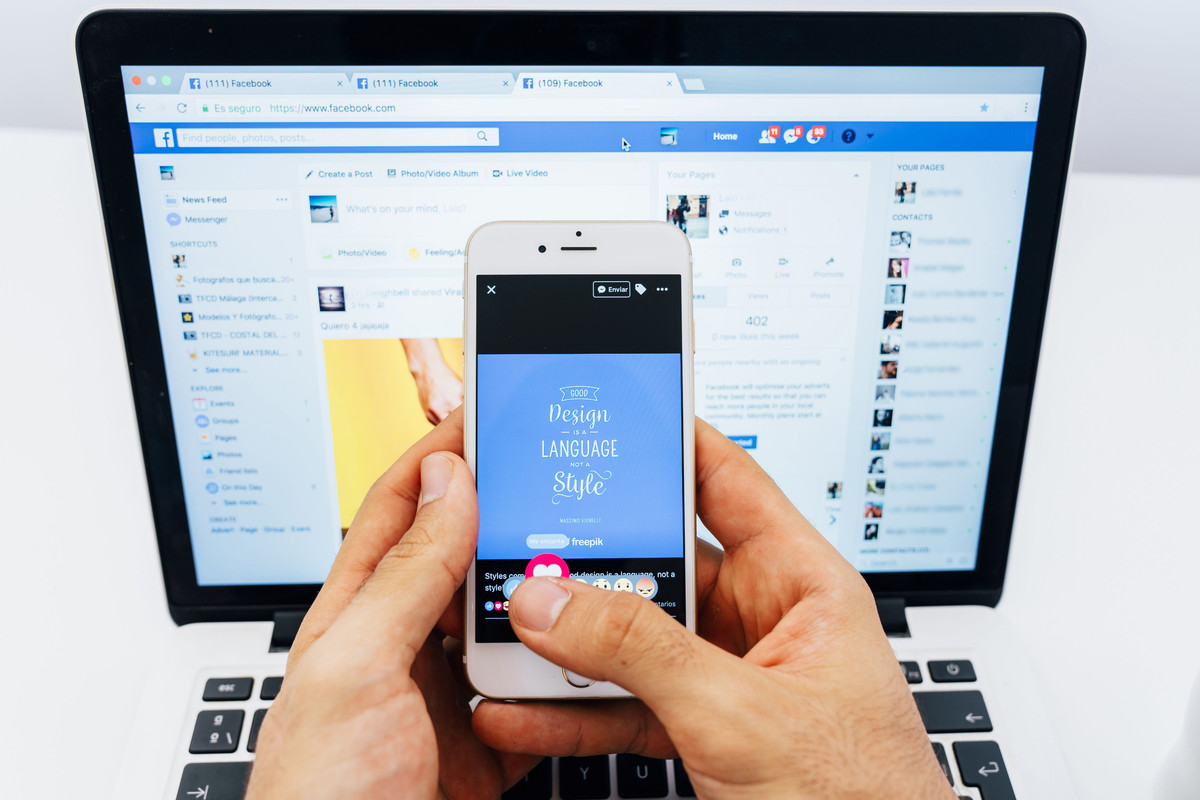 Post Settings
This hack is quite simple, yet we don't use it. Probably most of us already know this feature. Before hitting publish we can arrange our post in such a way that it can be posted only when our friends are online. This will increase your audience no doubt. Not only the audience but also engagements will help the page to win more likes over time.
Posting continuously over the day will not give you many likes as most Facebook advisors say. Following my personal experience, I spent more than 200 $ in five days on Facebook ads and posting regularly at different periods of the day, but I only collected 200 likes and followers in total. Adding that I had only a few engagements with my posts and this did not help me at all.
But more companies are succeeding out there because they not only pick the time of the post but also their audience. They interact with people in the groups and win likes from the people that are really interested. Another way they follow to have success is to post in different ways such as video posts, photos, and questions in their posts.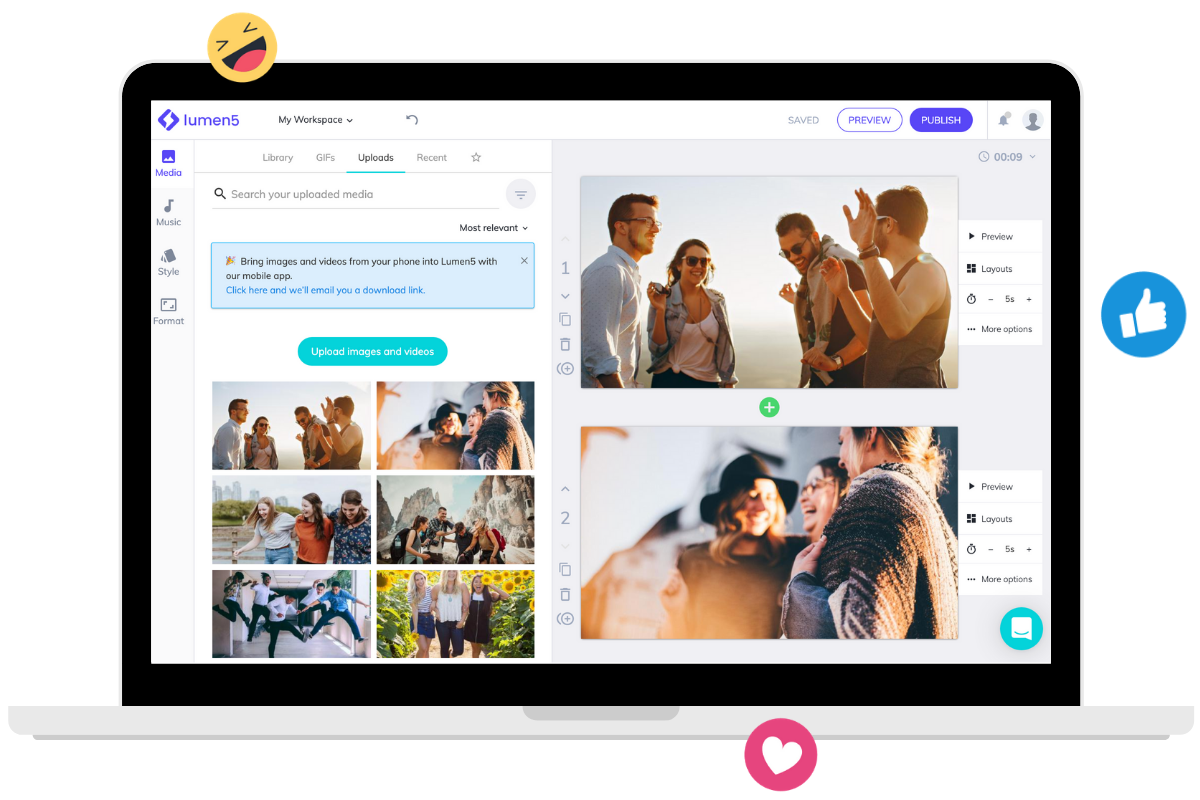 Lumen5
This program makes to convert your content into a really nice, good video. You need to create an account before editing with lumen5 and start making your videos. Lumen5 is one of the best tools out there for repurposing their content and works for most publishers. You must be careful though; not every post you have on Facebook could be a good video also.
Be in the place of your followers. What do they like, how do they like the content? Which way is easier to be understood? What content can go viral and why? Before making a decision to redefine your stuff keep these questions in mind.
The program has various templates to provide the best experience while creating a video. You'll be able to have your content in minutes while Lumen chooses to upload the best templates for you.
You don't have to do video editing in Lumen5. The application will select the best clips to show based on the keywords of the post. Algorithms also change the length of the video based on the words of the template, making the user see the content easily when they play the video.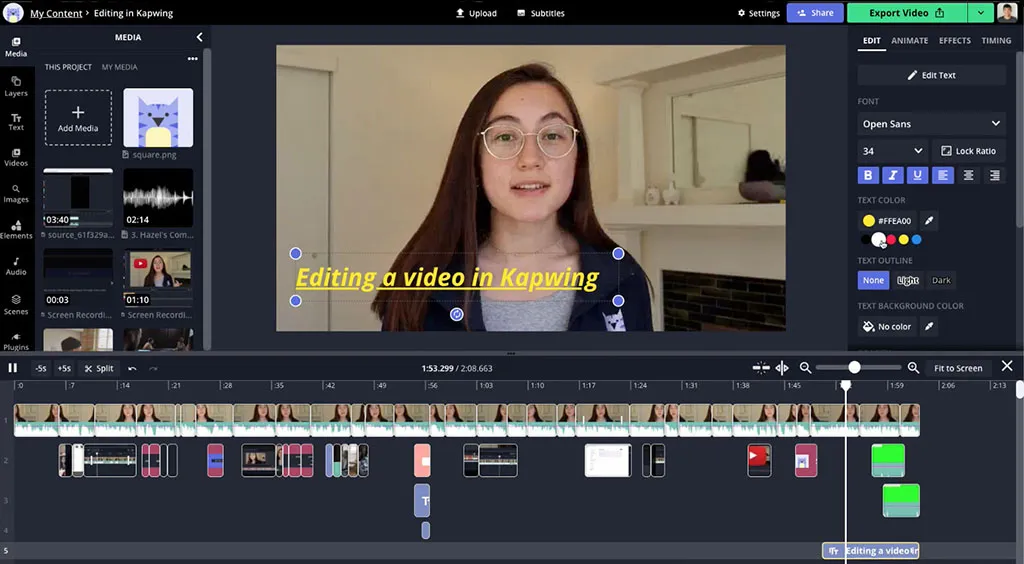 Kapwing
Kapwing in difference from Lumen5 is an online editing video program. This app allows you to import content and start editing. Kapwing is very useful mainly for its construction and layout which allows fast editing and exporting. The application requires to sign up before using the program and it is mobile friendly also.
You can start dragging and dropping videos or import them from your PC or mobile and edit them with the simple tools that the program offers. The coolest thing is that the time to export the video is not long and you can share it directly on Facebook. This is a free tool that helps you create quality videos in a short time.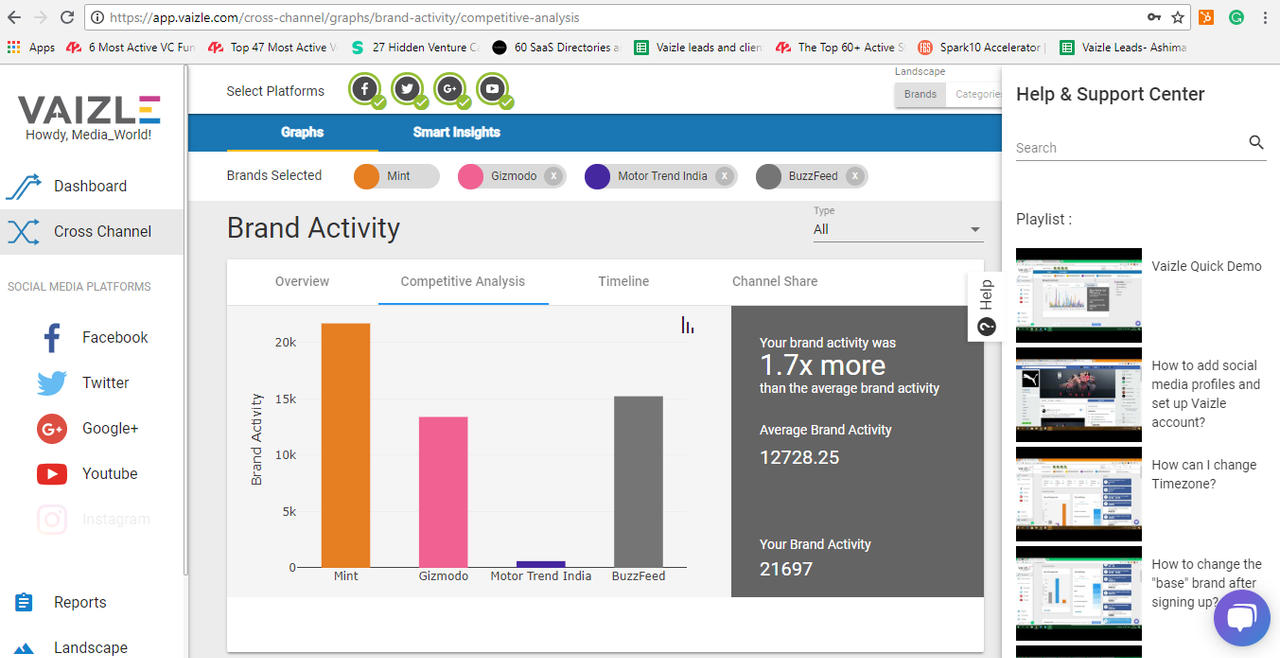 Vaizle
Vaizle is a program that allows you to know your Facebook page performance and also the competition's insights. This online analyzer will tell you how good have you done with your photos and text. Your competitor data will be shown and you can compare the results.
The app will inform you about your engagements on monthly basis. You can see the conversations, comments, and more. Vaizle is useful because will give information about the post that did best and you can see the stats to improve other posts as well.
The last thing that you must be aware of is these tools will not do all the things for you. Still, you need to find influencers or run an ad to get more audience. We have a long experience dealing with clients and managing their social networks and ad campaigns. If you want SquareMarketing to manage your social media profile and even create posts, contact us.