Digital Presence is all about your presence online starting from the SERP of the webpage, social networks, related articles about your webpage, and rankings in Google and other services related.
Today everything is online and the way businesses show up on the web, defines their entire identity in the market. Another important aspect of Digital Presence is Business Directories. You probably know that social networks, Google products, and Microsoft products are the most popular ones. But other sites are doing extremely well in this field. They are boosting the Digital Presence of small businesses on an incredible scale. There are numerous ways though, to arrive at a good Digital Presence for your product and we will list some of them.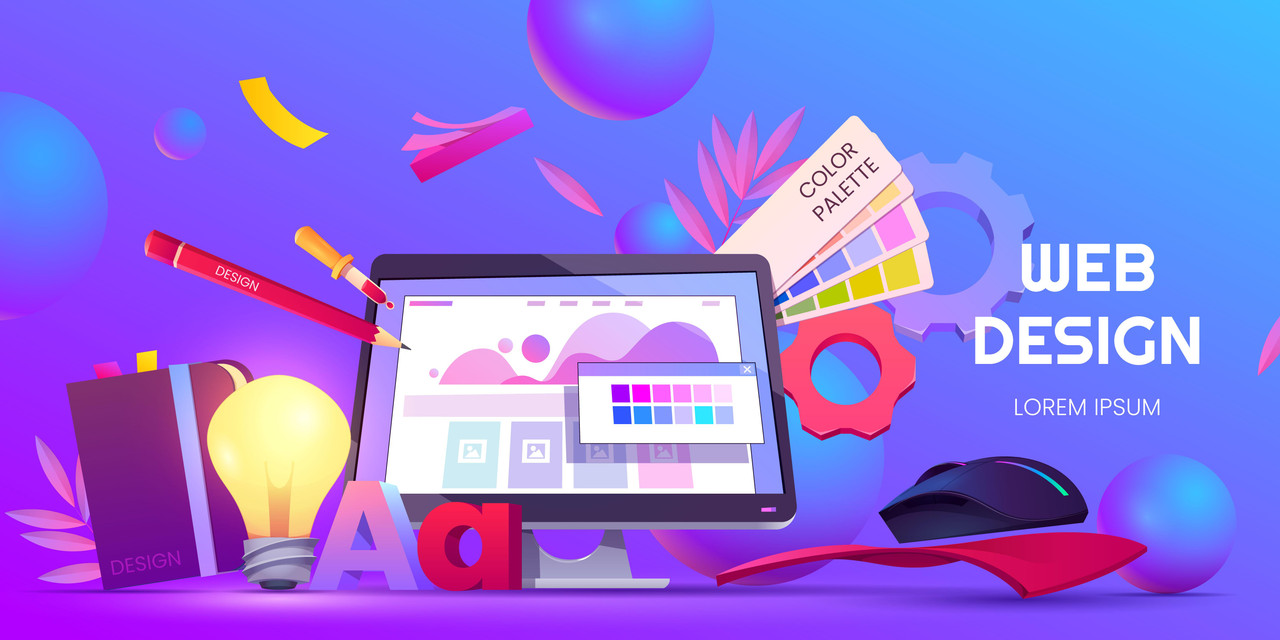 Well Designed Website
The first thing that matters for every Web Designer, a beginner or an experienced one, is simplicity. The Website should be simple in graphics and easy to navigate. This, adding other characteristics like segmenting the sections, making it easier to open and remembered gathering useful information, and of course, mixing skills and creativity to create something special to work with.
Users often hire an agency to design their sites. That is one way of getting professional, sites in no time. Experienced Web Designers can handle everything starting from the first element of the header until the last element of the footer. A Web Designer works with some work principles that make his work a bit different from other IT workers, even from Web Developers.
Designing a website requires some skills in picturing what will be the final work. A well-designed site must guide users to easy choices and not spend their time in navigation. Each element of design must be connected by content and structure. Often Web Designers and Web Developers provide familiar choices to their customers, but any sign of innovation must not be expelled.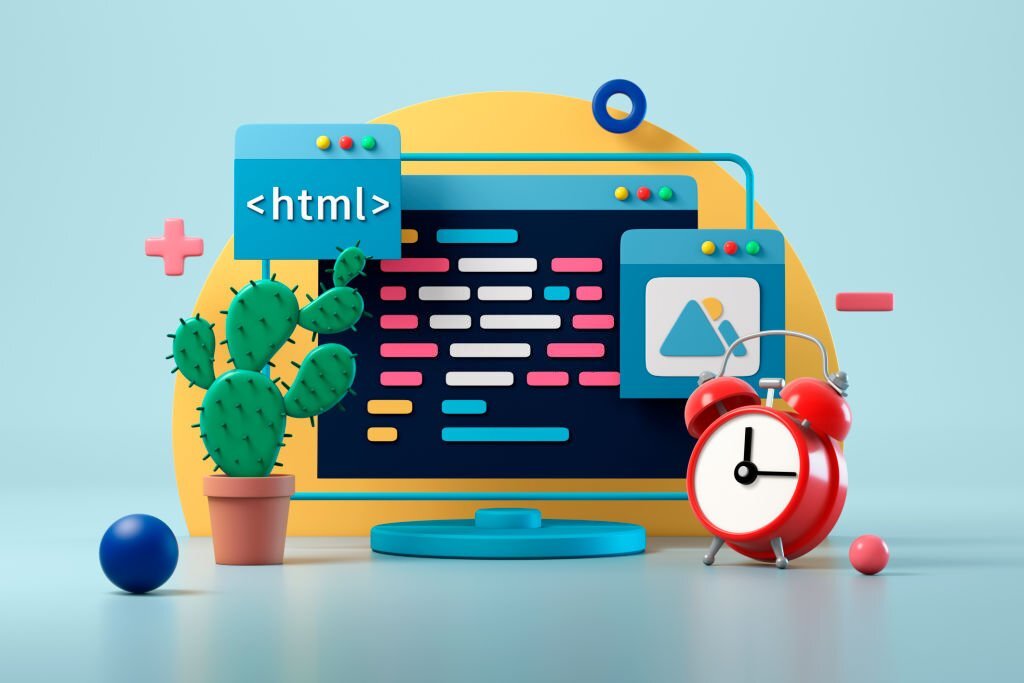 Structured Site
Two near sections usually have a continuity of logic in content. This makes users see groups of elements that have the same content to be next to another group of elements that is an extension of the first group. The website must be adaptable to customers' tastes. Each user should have the freedom and curious sense while using the website.
While working on a site each and one of the creators must follow some standards for creating structures. Saying that avoiding any error occurring on the site is essential for the users to have a good experience. Giving priority to important information but above all the information that users need will change completely the nature of the interaction.
If you need a site created by professional Web Designers, you can contact us. In Square Marketing we use the best page builders to give the extra touch to what's called a good-looking site while working on your tastes. Working with numerous clients has helped us create a connection with what customers want and aspire for their Digital Presence.
Your Website will be mobile-friendly and user-friendly. We can do Social Media Marketing and follow carefully the SEO position with advanced tools. Square Marketing offers choices on SEO ranking and you'll have a site that has good SERPs during the time.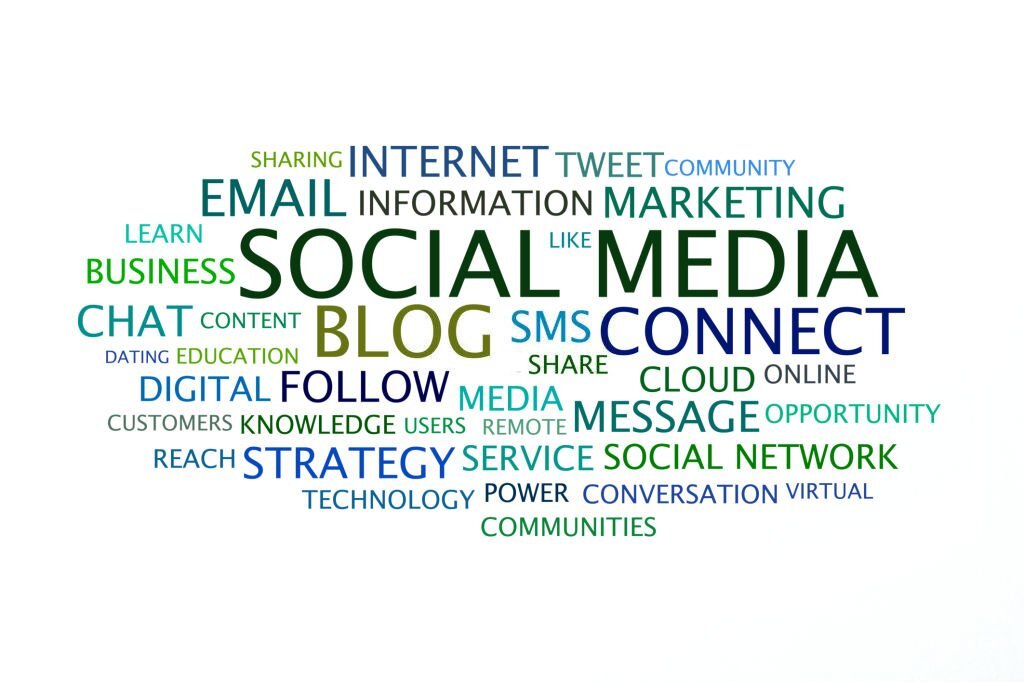 Social Media Marketing
There are two types of Social Media Marketing. The first one is to handle everything yourself. From creating content to implementing a good strategy updating the content and maintaining a policy of posting online. Saying you must choose the right social platform that suits your business profile. It is highly recommended to concentrate on just one social network, maximum two. This will help you master the insights of that platform rather than being on different platforms and having fewer views.
Facebook is the social network platform that counters more views and it is the number one business directory according to Vendasta. Facebook has around 3 Billion monthly active users according to Statista, double more than the biggest competitors like TikTok and Instagram. This amount of traffic is a good way of advertising as a free Business Directory. This social network is a stable way for your business to grow over time. Facebook provides paid promotions also. This is an option to be explored after having some time on the platform and having built an initial profile.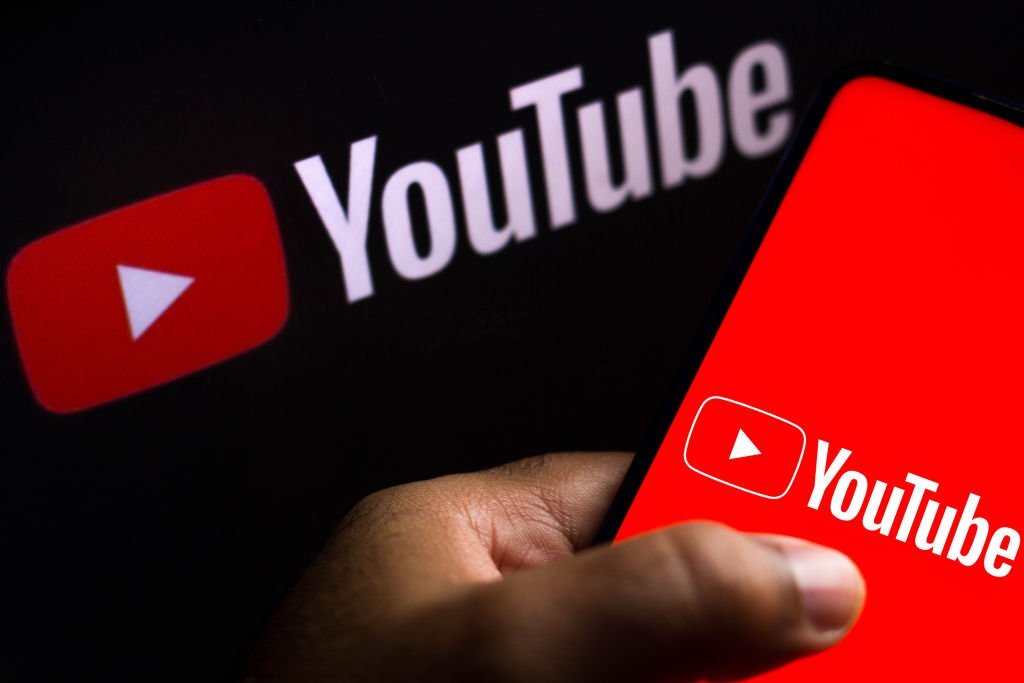 Youtube
Youtube more than a social network is a video-sharing platform. We will not analyze different platforms in this post but will try to give the benefits they offer for a fruitful digital presence. Youtube has 35 Billion visits per month according to SimilarWeb. Only Google does better and in terms of Google, we can speak about SEO and SEM (Search Engine Marketing) which are two ways of increasing a good profile of Digital Presence.
So YouTube is an ocean of clickings for video creators. The best way to get benefits from this online platform is to be persistent in your engagement with YouTube. Posting good quality videos that not only present your business to the customers but also help them find what they need.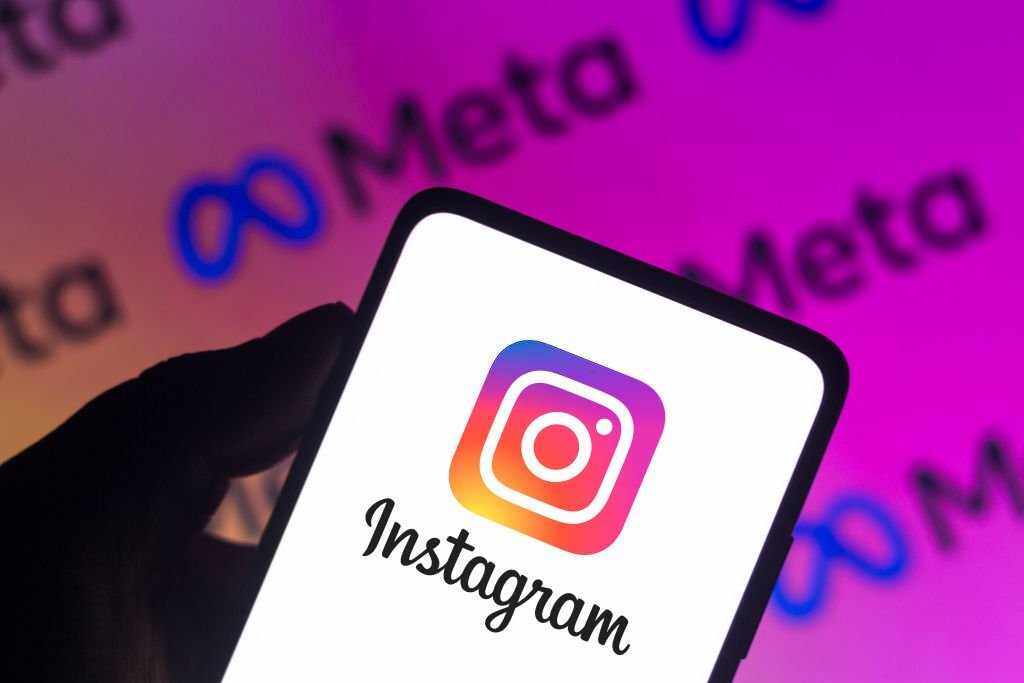 Instagram & TikTok
Instagram is the best environment for these that have an E-Commerce website and get along with photos. Posting on this social network will give not only an audience but also clients for your business. You must be careful initially to ensure that the best content is available for the followers. You can use hashtags and tags to position your content. After passing 10k followers, the platform will allow linking your Instagram Profile with the website you own. This is the point where you see the benefits of posting on Instagram.
TikTok is the social network that has the fastest growth out there. The best way to work, if you choose this platform to promote your website, is to concentrate on the message you want to send to the customers. TikTok like YouTube has the main product, videos. You need to post good-quality videos in order to win followers on TikTok.
The platform has already great efficiency on the videos and that will help when you start uploading videos on this platform. If you want to get more insights into this platform and strategies to follow check this article: TikTok Marketing. How to create a TikTok marketing strategy?
The second method of Social Media Marketing is hiring a Digital Marketing Agency to do your Social Media Marketing. Usually, agencies have pre-made strategies for posting content and can rank posts better and win more followers. Plus you can post on several platforms instantly and that will help you grow your business faster. If you want Square Marketing to do the Social Media Marketing for you, contact us.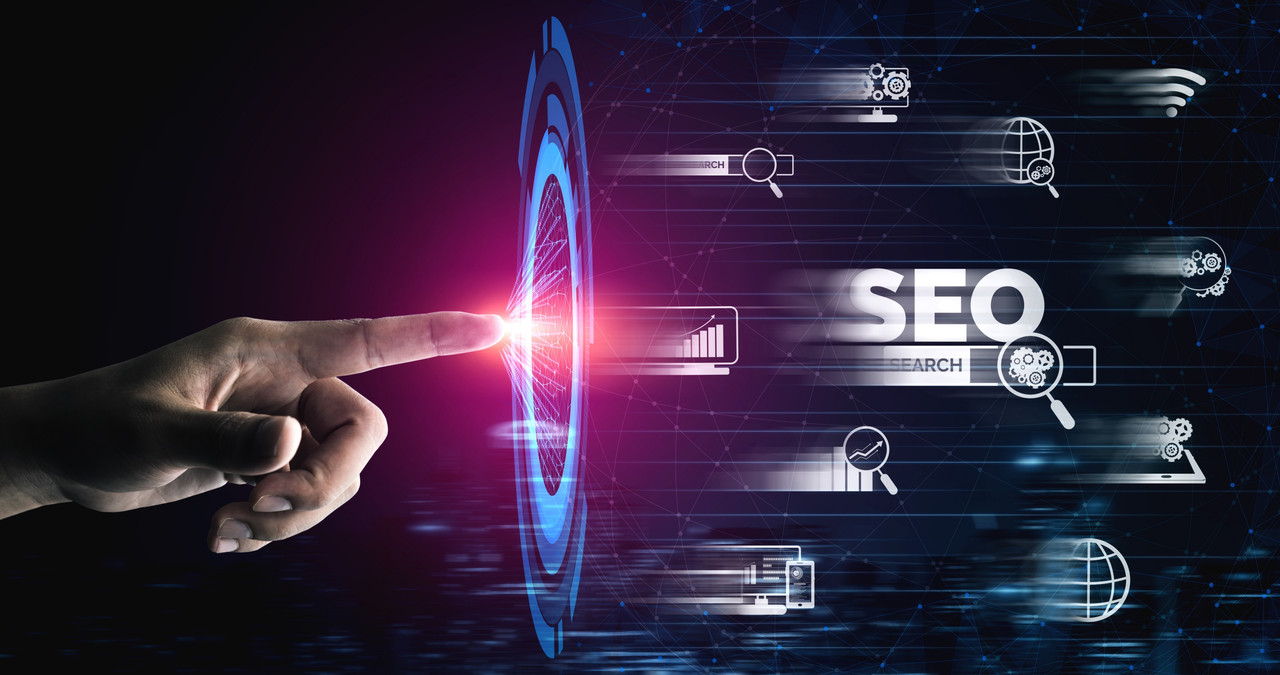 SEO
Search Engine Optimization is in my view the best way to gather users together at the same time. SEO builds the same stability for your website as 1000 ads combined. SEO as you know is a service that includes the competition the most and one of the ways that secure high profits for different types of businesses.
We will not dig into keywords, indexing, ranking, backlinks, or SEO errors but will try to explain in simple words what can you do initially to position your website in the search engines. Write the content. Search Engines rank fewer videos and pictures. If your write a good piece of content you will be ranked. But this is not enough. You still have to do keyword research, and add short titles and meta descriptions to your pages and blog posts. But after all, each and one of the webpage editors and business owners should expect SEO results after the first or second year.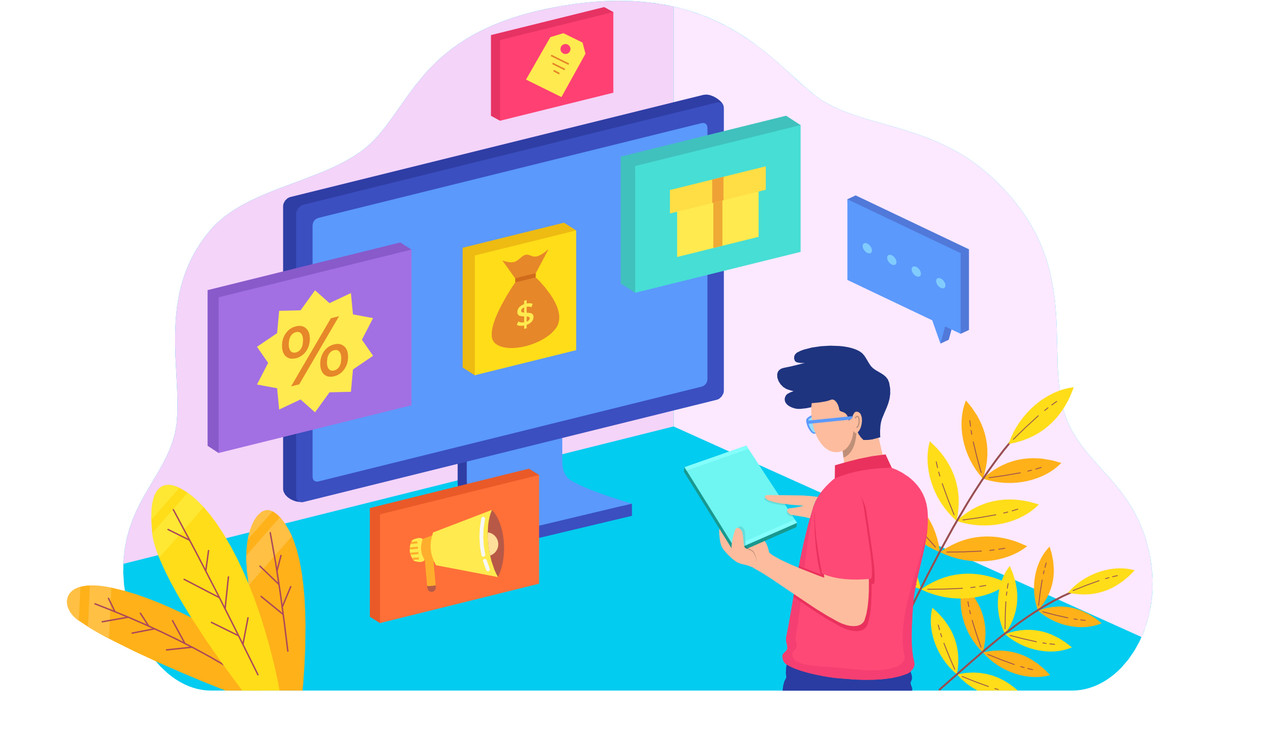 Paid Ads
The first platform you must use is Google Ads. This platform is PPC (Paid per Click) advertising platform and can display ads on search engines and on websites that can be potential customers for your business. Google Ads has tools that can help each business understand its position in search engines, target audience, find keywords and calculate expenses and results.
Another popular platform is Facebook Ads. Facebook Ads is a platform that reaches millions of customers and has the ability to make publicity in a wide range. What makes this platform so special is that we target audiences that have not necessarily have the intention to buy a product or see particular content. Ads "go and find" customers while converting, staying with friends, or drinking a coffee. This way of advertising makes new clients and presents your brand to unknown audiences.
Facebook ads serve to promote your page, and Facebook profile, and get more links for other social media platforms. Facebook Ads have different specifications from Google Ads and are not PPC. You set a daily budget for the ads and set demographics, age, gender, and other audience segmenting to display your ad. Facebook Ads are a great way to win users that is not connected directly with the product. So you can consider using Facebook because of these options and the enormous number of users using Facebook on daily basis.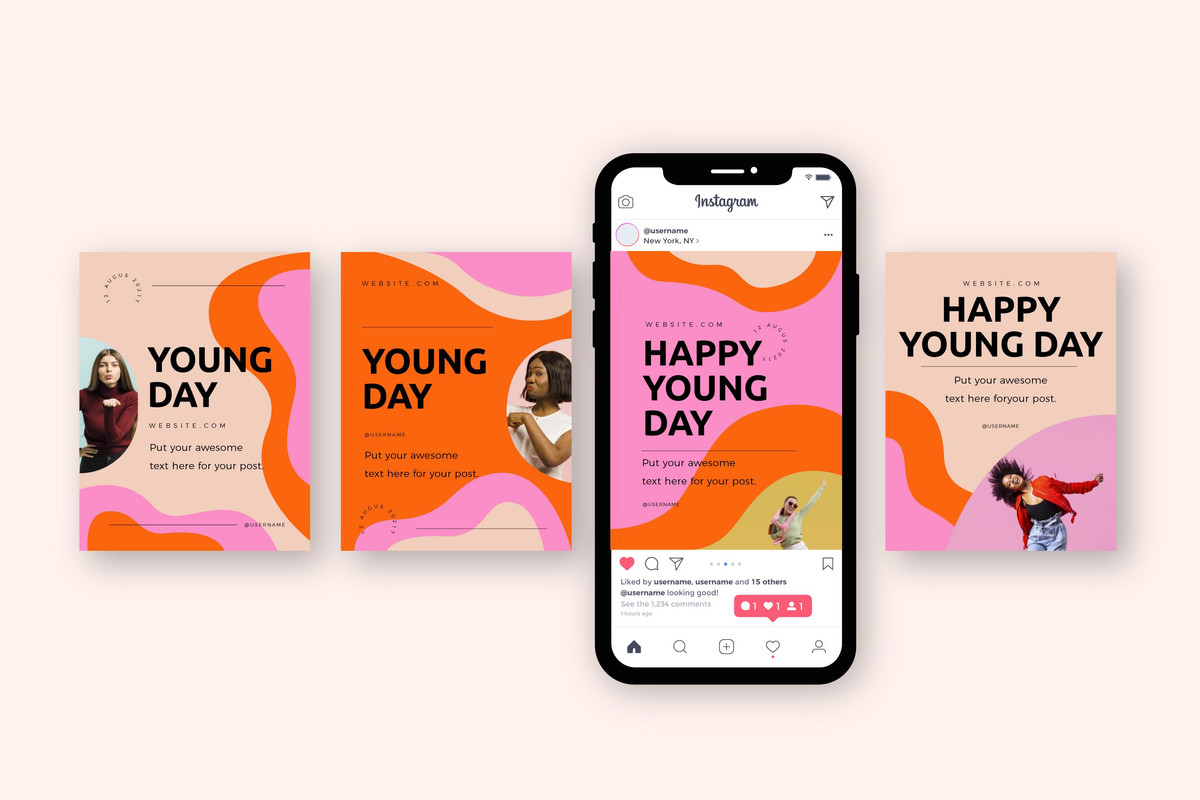 Instagram &TikTok Ads
Instagram Ads are part of the Meta Platform and users create these to promote content on Instagram. People promote photos or short videos to help their businesses grow and win more followers on the Instagram Platform. If your Digital Presence will depend on these forms of advertising then Instagram ads are a great way to win more followers and potential clients.
TikTok ads are a great way of promoting videos and getting visitors to watch your profile in a short time. TikTok has already an algorithm that spreads content in an efficient way but with ads, you will find more customers that actually are interested in seeing your video. TikTok targets big audiences fast and you don't need to do much categorization while preparing the ads.
Social Network will take care of making all the adjustments needed for your video to arrive at the right person. Starting with a small budget will give the right feedback for your TikTok ads campaign. After getting the first customers, then you can proceed and increase the budget. That kind of scalation guarantees two things, not losing income and step-by-step guidance of ads and how the audience interacts with your content and profile.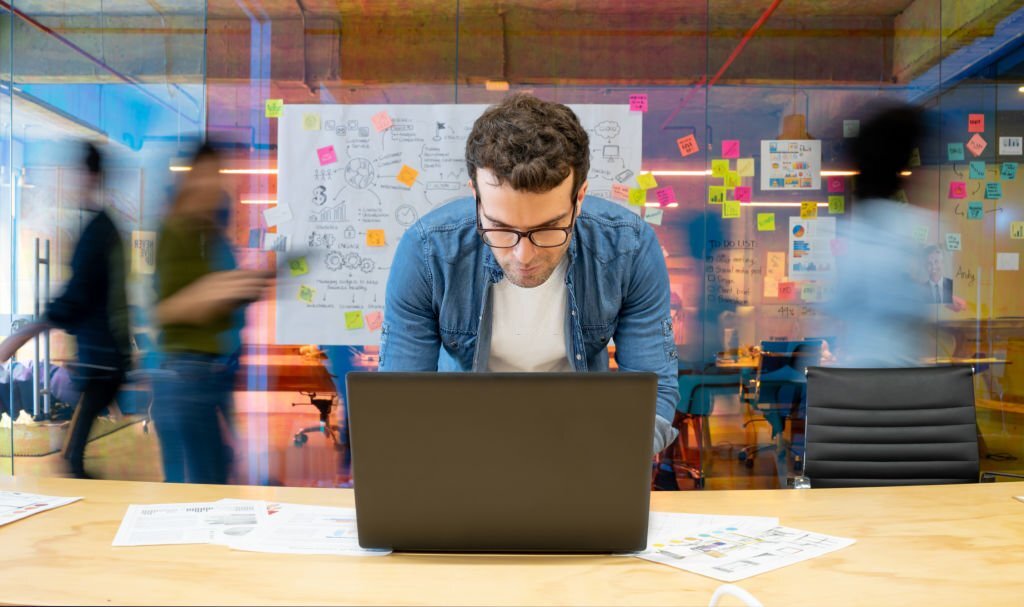 Email Marketing
Email Marketing is probably the best way to secure sustainable clients. Through email targeting and subscription, this method reaches different clients each time you start a campaign and earn subscriptions from the clients. You can categorize your audience and send emails based on users' activity and demographics. So you are sending emails to the people that want to see them most. This service comes for free but most of the time you have to pay to use the service, implement the templates, fill sign up forms and target different audiences.
Each business can send different kinds of emails to the customers such as welcome and inviting emails, newsletter emails, confirmation emails, dedicated emails, and product promotion emails. Product promotion emails are the kind of emails we see often in our inboxes. This includes the promotion of blogs, videos, and other online digital products like sales online. In order to connect the client with the product, businesses require subscriptions for these digital products. Many clients are connected with digital products and this is the email marketing main purpose.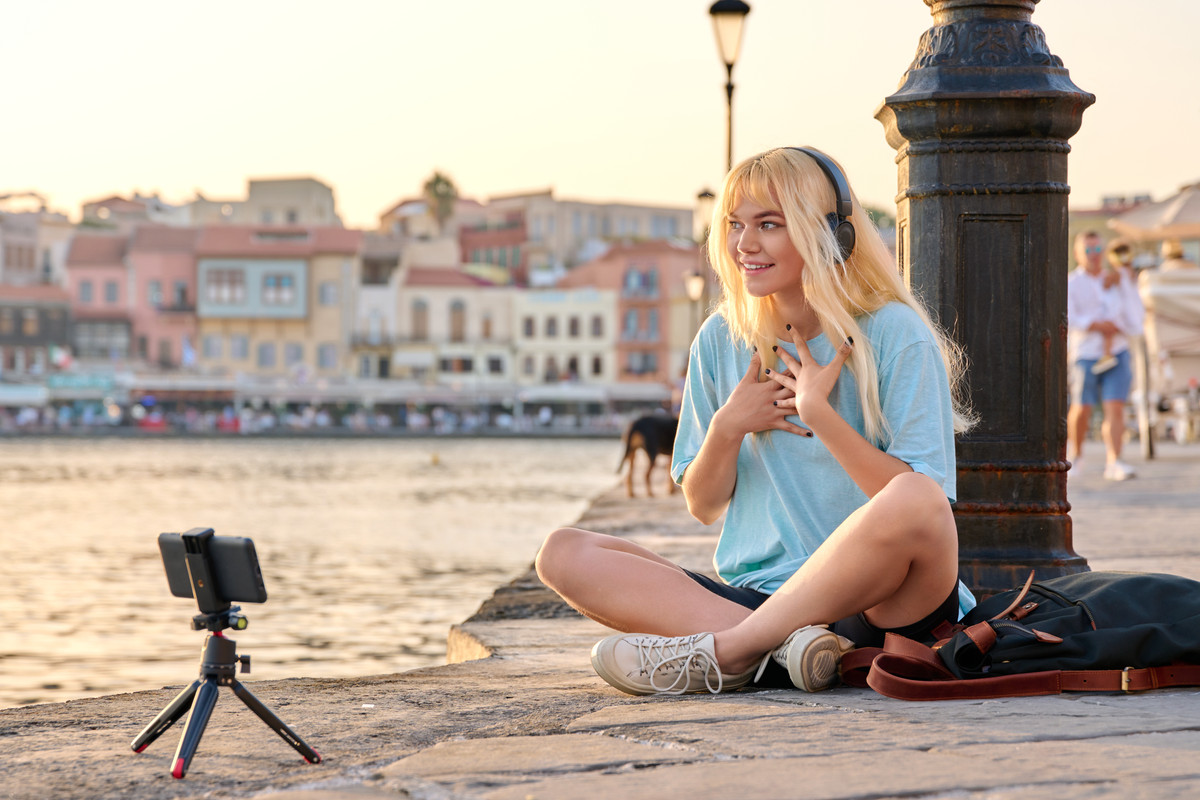 Content
Content is the core vital of digital presence. Everything is about content and how you link different content in your website pages to create a superior Digital Presence. Blog posts, pdf-s, ebooks, case studies, forms, product sheets, and other forms of content that are part of website designs including menus, represent content.
Content is the base for each of the four types of digital marketing, Content Marketing, SEM (Search Engines Marketing), SMM (Social Media Marketing), and SEO (Search Engine Optimization). For a good digital presence good quality, well-written content is needed.
So starting from blog posts. Almost 80% of internet users read blog posts according to optinmonster. Bloggers write content 500 to 2500 words long and posts that are long time invested in keyword analysis, images and graphics will get better SERP-s and their SEO will be better. Competition in the blogging industry is increased in the last years and more bloggers want to share their everyday experiences and knowledge.
The average time to write a blog post is four hours, but bloggers post their content every three days. This gives them more time to optimize content and equip them with images and graphs, update metatags and titles, reanalyze the content for correction, and doing the blog post ready for publishing.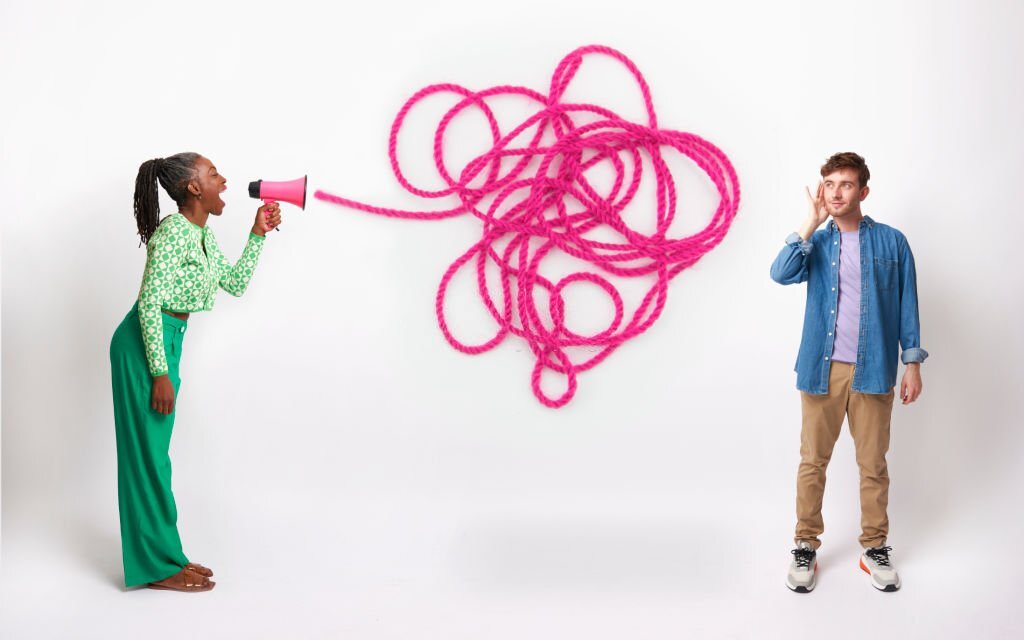 Reviews
Reviews are the kind of content that other websites write about your brand. This can be paid reviews or the editor's choice. Saying that a review is an outside ranking factor of your Digital Presence. Reviews are extremely important for the audience impact they cause. Have you ever noticed a review for copyright content? Sites mentioned there have fewer possibilities of getting visits. This is not totally true.
In some cases, certain sites get visits because of these reviews. The old motto: 'There is nothing like bad publicity is put into practice, but wait there is more to come. According to Techtarget, bad reviews can hurt a company. So the opposite is also true. Rsquaremedia writes that a single bad review can decrease the number of clients by 10%. Ok, 10% is not too much but when you think about this in perspective, this kind of information when ranked can hurt businesses so badly, that they barely stay online.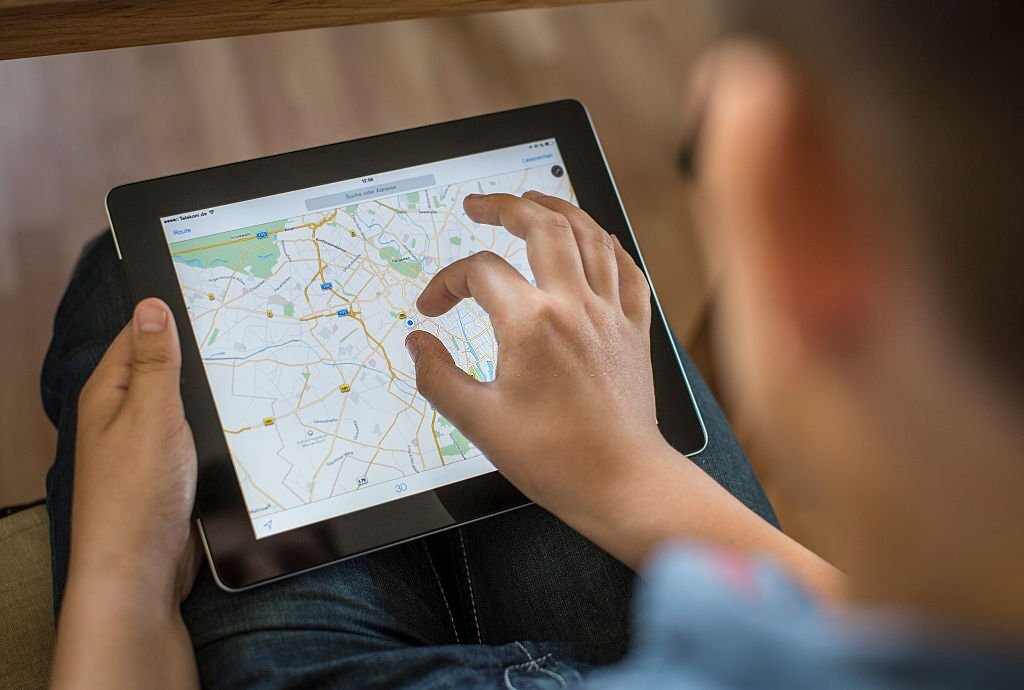 Business Directories
Business Directories is a list of online businesses that creates promotional content for different niches, clients, and audiences. Basically, a business inserts its own data in these big aggregators and wins free or paid publicity according to the power of the business directory on the internet. This power can be translated as the number of visits or access these directories have in other domains.
There are some free directories there like Facebook, google maps, apple maps, yelp, and more, and paid categories like Better Business Bureau, Local Chamber of Commerce, and The Business Journals. Small businesses see the directories as an opportunity for growth, making them the first choice for their digital marketing.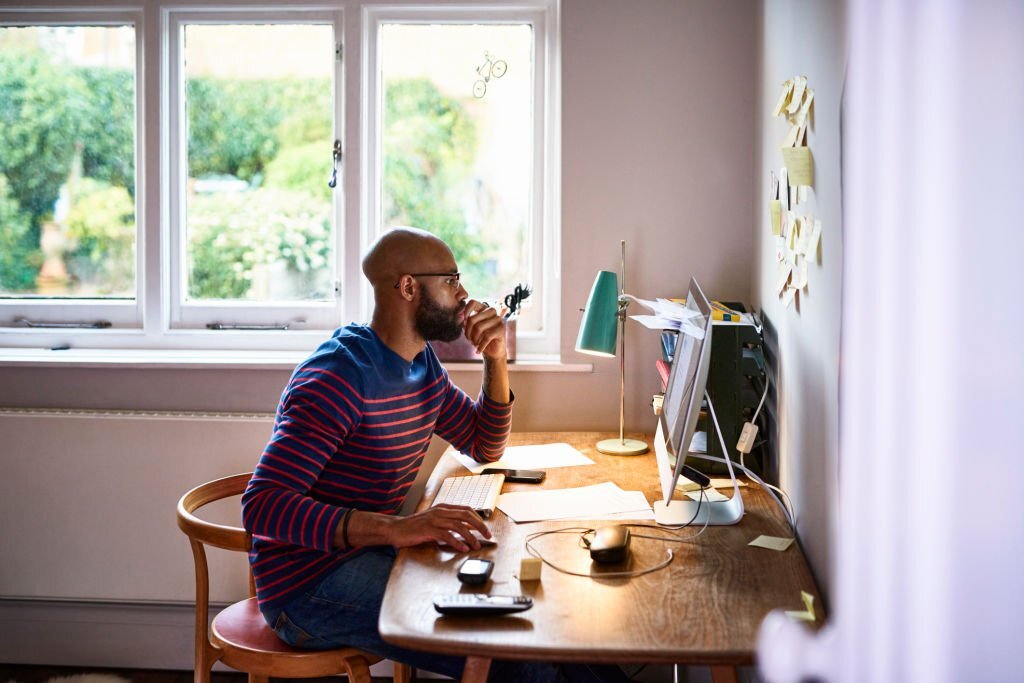 Some ways that you can be successful with your Digital Presence.
There are several ways that you can be successful with your digital presence. Above mentioned categories have millions of ways of promotions and often small businesses are keen on spending considerable amounts just to arrive on top in a short period of time. Others get upset and leave their marketing policy in the hands of destiny. No short way exists to lead among the other sites.
There are some tactics that can make you improve your digital presence. You need to implement them properly in order to see results. Don't go immediately with paid ads. This is only one aspect of Digital Presence, but real improvement comes with time.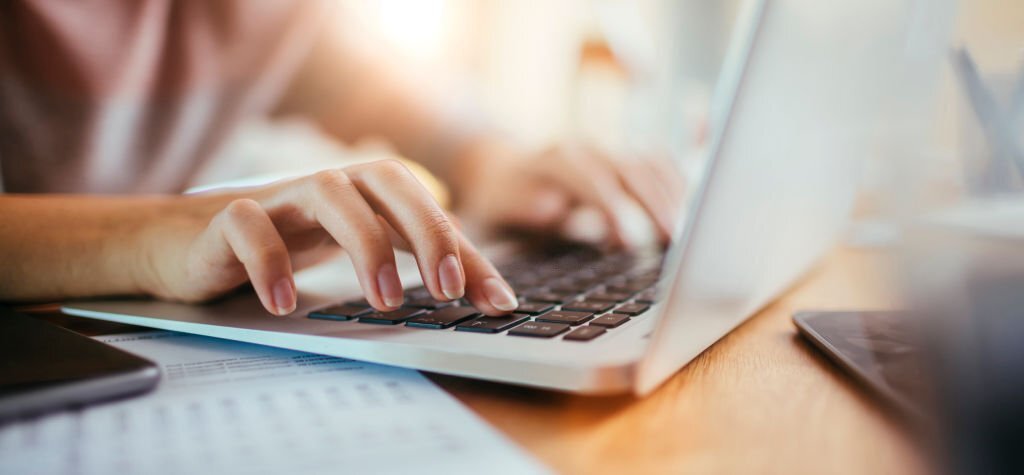 Concentrate on your stuff
You must be concentrated on each of one aspect of Digital Presence. After getting your website ready it begins the real challenge. Inbound Linking and outbound linking are essential for higher rankings of your website. Design the website in a way that everything has multiple link connections. For example, the page of the services must be connected with products in a way that the clients find them easily. Not only will help your clients but this will rank the page higher in search engines also.
Write Content that matters
The best blog post in the world will not get too many viewers if users don't search for it. Write content that matters. I mean who will search about fashion trends of 2005 if you run a fashion and beauty business? This is not the best example but you must be interested in the searches that fashion and beauty clients do. They want the latest products. Innovation matters. Another thing that matter is relation is the connection between paragraphs that will make your readers concentrate on the content. Each piece of content must have a logical connection for the entire blog post to be fluent.
Use Forms
Another way of creating a solid relationship with the viewers is by creating forms. The random form we see in every platform is the Contact Platform. This form serves to create communication lines between users of a particular website and the editors and owners of the site. Is one of the most used forms on the internet and according to Fluentforms, there are several reasons to have forms on your website. Some good reasons are to increase engagement with convenience, ensure security by blocking spam attacks, lead more generation, automatic email forwarding, targeted input fields, enriched subscribed list, and the list can go on.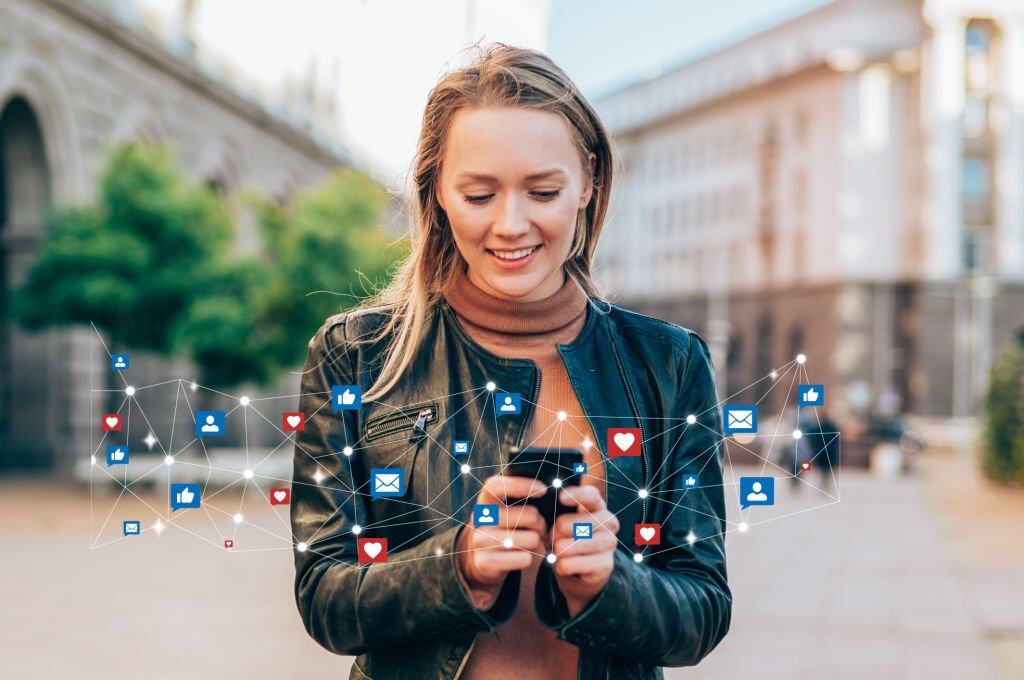 Social awareness
Develop your brand in social networks and you'll have a loyal audience in no time. This is made through advanced tactics in posting but you can give it a try by selecting a number of posts that will serve to reach more clients and tell people about your brand also. Furthermore, each business owner should develop what is called Social awareness including social media strategy.
This will not only create a niche but also will create a stable environment for sharing relevant information and publishing business information such as products, information about your website, and other tactics that can give a boost to your digital presence.
Don't reduce your tactics only to those that secure short profits but concentrate better on winning 10 clients and creating brand loyalty rather than 100 clients that visit your site once a month or rarely. For example better than a promoted post with 10'000 viewers or ten posts with no promotion that have 1000 views each? I would prefer the second method because built the social awareness that a promoted post can't provide.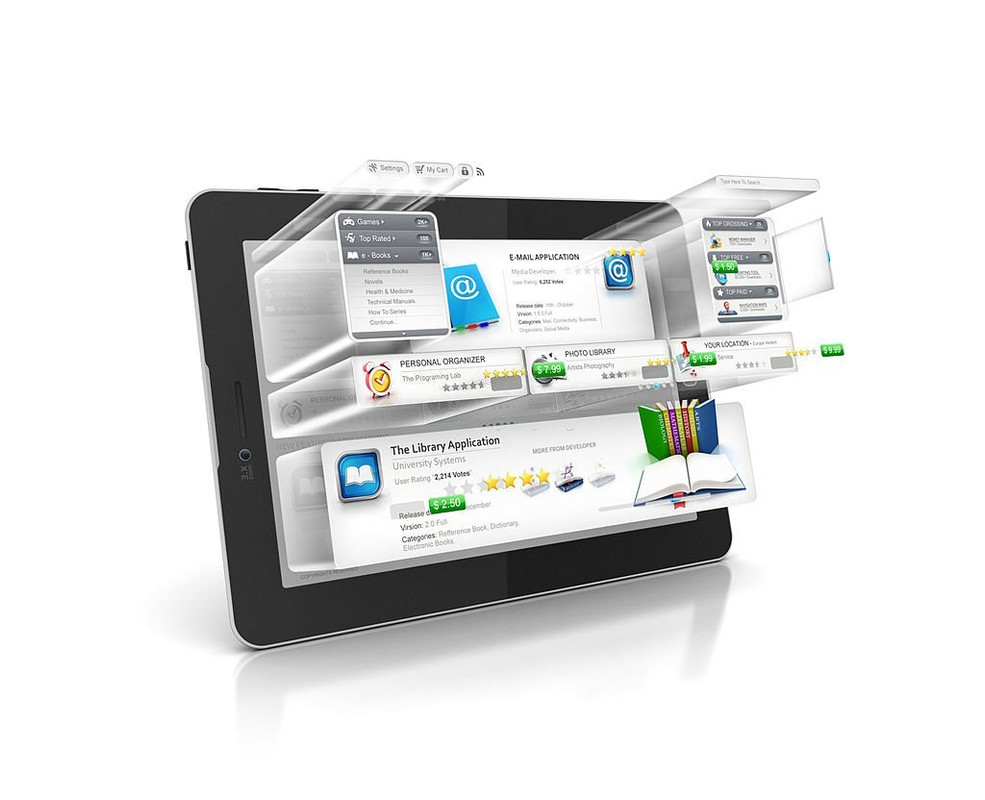 (Advanced step) Use tools to promote your services
This advice is only for businesses that offer digital products such as SEO tools, Q&A tools that will provide answers to your clients, and a simple searching tool that will help your customers find what they need on your website. Another tool that most websites use to increase their digital presence is sending notifications to clients. Q&A tools are often tools that provide the information the client needs by finding answers in a business website database.
This an advanced tool that requires extra web developing skills but you can try the easy one like the subscription tool. Another way of implementing several tools is by searching them on the internet and using additional plugins.
Conclusion
Digital presence is a concept that will be much more complicated with all the assets going online. Online marketing and Digital Presence and two different concepts but are very related to each other in the online environment. To develop your brand you need to invest in your digital presence with effort and finances.
The most effective form of reaching new clients for your website is by SEO ranking. Social Media Marketing secures more clients over time and creates a sustainable relationship between visitors and the product of your business. Business Directories are essential to promote a business online.