May is an extraordinary month full of events from each field of industry. The pause in April gives May a special status, launching events on travel, investments, culinary, paper, books, E-Commerce, and more. At the end of the month events about hotels will take place: The Leisure Show and The Hotel Show Dubai. Workspace Dubai will close the exhibition month. It is orientated in the working space each employee has in his working place. Exhibitions in UAE, May 2023 represent the most intense activities leaving space to summer pause.
Exhibitions
Exhibition name
Cycle
Host City
Period of Organizing

Arabian Travel Market

Arabian Travel Market is one of the most important international travel and tourism events.

Once a year
Dubai
Dubai World Trade Center
1 May 2023 to 4 May 2023
International Luxury Travel Market Arabia

International Luxury Travel Market Arabia is an event that brings together small, medium, and so-called luxury businesses. It has in focus fields of traveling and travel brands.

Once a year
Dubai
Dubai World Trade Center
2 May 2023 to 3 May 2023

Expo Culinaire

Expo Culinaire is one of the exhibitions that is dedicated to different cooking categories such as chefs, pastry chefs, bakers, cooks, and students.

Once a year
Sharjah
Expo Center Sharjah
15 May 2023 to 17 May 2023

Paper Arabia

This event brings together Paper, Tissue, and Paperboard manufacturers under one roof.

Every two years
Dubai
Dubai World Trade Center
16 May 2023 to 18 May 2023

Seatrade Maritime Middle East

This event brings together marine professionals from all over the world together in the UAE.

Every Two Years
Dubai
Dubai World Trade Center
16 May 2023 to 18 May 2023

Seamless Middle East

Seamless Middle East is one of the most sponsored exhibitions out there. With more than 240 sponsors Seamless represents a mega event of Digital Marketing, E-Commerce, Fintech, Payments, and more.

Once a year
Dubai
Dubai World Trade Center
23 May 2023 to 24 May 2023

Index

Index events bring together Interior Designers, Hotel Developers, Retailers, Fit-Out Contractors, Retailers, and Fit Out Contractors.

Once a year
Dubai
Dubai World Trade Center
23 May 2023 to 25 May 2023

The Leisure Show

This show is the best platform to meet SPA Operators, Gym Owners, and Hotel Developers all under one roof.

Once a year
Dubai
Dubai World Trade Center
23 May 2023 to 25 May 2023

The Hotel Show Dubai

The Hotel Show Dubai has connected regional buyers with global suppliers in the last 20 years. The event gathers visitors from each country, forming in that way a wonderful opportunity for hospitality professionals to discover new things and do business.

Once a year
Dubai
Dubai World Trade Center
23 May 2023 to 25 May 2023

Workspace

Workspace is clearly for working professionals, Commercial Real Estate Stakeholders, CTO', HR, and Office Managers.

Once a year
Dubai
Dubai World Trade Center
23 May 2023 to 25 May 2023
Exhibitions in UAE, May 2023.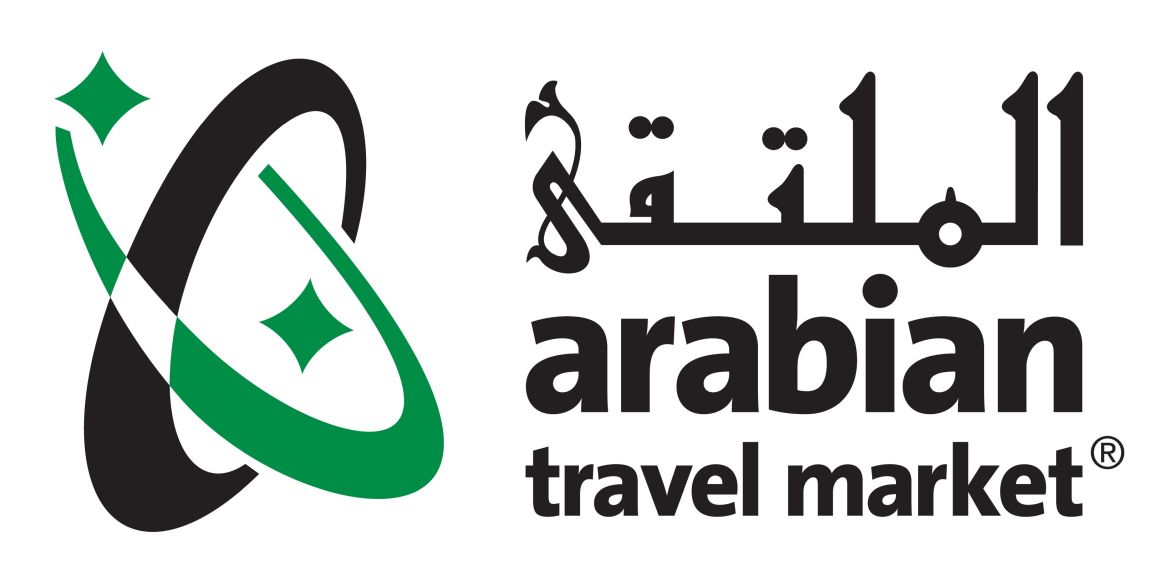 Arabian Travel Market is one of the most important international travel and tourism events. It unlocks the business potential for tourists that visit the region. Tourists coming into the region and also choosing other destinations are the focus of the exhibition. Tourism destinations from each corner of the world will be united in the exhibition. Agencies, on the other hand, join forces in terms of ideas and projects.
They will show their brand alongside the best agencies in the business and will improve technologies in the service provided. Also, they will discuss innovations in destinations and tourist attractions. Airlines will be another point of discussion as transport is an important point to choose between traveling options.
Each year, new topics are discussed to share each point of view and also to choose starting lines and industry directions. The main topic of 2023 will be "Working Towards Net Zero". The whole discussion concentrates on developing new strategies to secure growth in the different lines of the industry.
Celebrating the 30 ATM year, we will discover the exhibition's sustainability pledge to secure new relations. Also, achieve long-term goals while working towards net zero.
Since 1993, Arabian Travel Market has made giant steps forward to join agencies in big networks that function and are a good way to exchange knowledge. This year's edition of Arabian Travel Market will take place in Dubai. The event starts on the 1st of May and continues to the 4th of May 2023 at the Dubai World Trade Center.
For the Visitors
The Middle East is a global destination for traveling and many businesses work as tourist services. The difference between modern and traditional is the feature that makes cities so attractive. Arabian Travel Market is full of insights and innovations and invites not only businesses but also visitors to explore it. This is your time to inspire changes in a fast-changing travel world, seek solutions, and build platforms for customers. It is the perfect time to join the exhibition and bring to life all your projects.
One of the priorities of the program is to support important business connections. With a focus on hygiene and safety, the exhibition will contribute to a safe and secure environment that is open to new business opportunities. The Arabian Travel Market exhibition is ready to reignite the travel industry.
The exhibition calls itself a leader in traveling ideas in the Middle East. It is created for those businesses and visitors that are already looking for initiatives for the next four or five years. Arabian Travel Market will bring together once more the global travel trade in Dubai to create numerous opportunities.
The conference program is created with the visitor in mind. Being the conference's priority, each visitor can hear from speakers, business owners, and industry leaders from the main sectors. Well-being, aviation and air transport, halal tourism, technology, maps, and guides are the leading fields in the industry. They will be the primary debate for the experts. Visitors also will find practical tips and simple innovations from exhibitors.
Hosted Buyer Program
The ATM Hosted Buyer Program is for senior-level travel industry-qualified buyers. They are registered via the ATM Hosted Buyer Application to participate in the four days program of activities. One of the benefits of participating as a hosted buyer is profiting from a complimentary hotel for four days. At the same time hosted buyers have deep access to the exhibition schedule, invitations to ATM parties, and other privileges.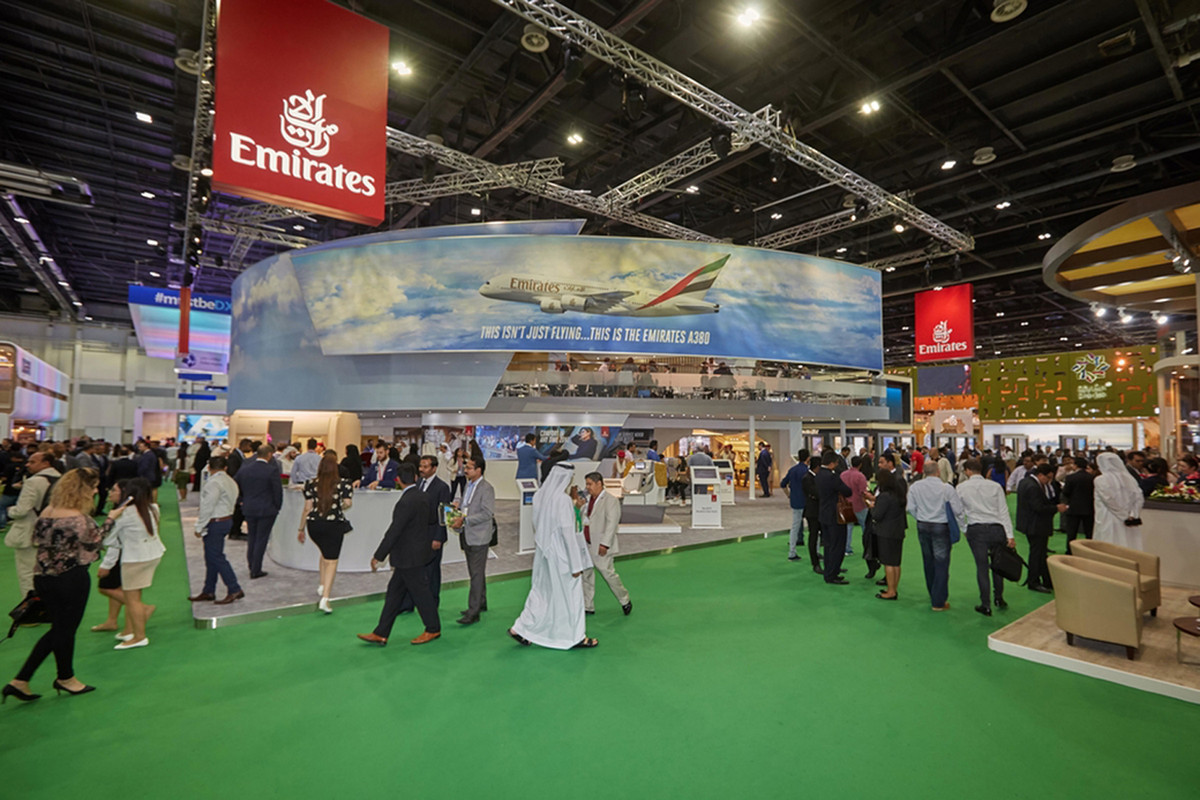 For Exhibitors
Arabian Trade Market seeks to make the events as easy as possible for the exhibitors so that they can get maximum ROI. They can be part of the "Connect Me" platform, which allows them to connect with buyers before the show. Exhibitors could arrange meetings and make business deals.
Capture leads of your conversations with an easy swipe of the badge. The Exhibition makes it possible for the exhibitors and the attendees to be connected easily through the lead capture app. In the app you can register in the text the quality of your conversations, and set up questions and forms. This is a useful form of communication and it serves to be connected and keep the information you need from the relations.
Exhibitors must keep their profiles updated to not miss the latest of the exhibition. Also, buyers will stay updated with the latest from your brand. Before the show, each exhibitor must be registered for E-badges for anyone working in their stands. The E-badges must be downloaded and printed before the exhibition, to guarantee entry. If you go for the printed option, the organizers will give you a lanyard and a badge holder.
Invite the clients
The best way to be interactive in this exhibition is to invite clients to the stand. Exhibitors can use the My Invitations tab on the exhibitor portal. This is a quick way to get more audience and make sure that your stand is always full.
This year face to face Speed Networking will be available again. Grab this opportunity to meet with more than 150 qualified hosted buyers already looking for your product. Arranging meetings with influencers from all over the world gives in this way a huge boost to your marketing campaigns. All the exhibitors need to plan their sessions and make a schedule out of their activities to not clash with any meetings.
ATM Best Awards
All exhibitors are selected to be part of the Arabian Trade Market Best Stand Awards. Judged by an independent jury of industry experts, the awards will go for creative design, people skills, and the business-friendly appeal of the stands. A new price will be the sustainability award which will be announced in the spirit of the net zero policy. Categories of the prices this year are:
a) Best Stand Build Incorporating Sustainability Initiatives,
b) Best Stand Design over 150 m2,
c) Best Stand Design under 150 m2,
d) Best Stand for Doing Business,
e) Best Stand Feature,
f) Best Stand for ATM Travel Tech.
This show is one of the best shows in terms of transparency, organization, and collaboration for both exhibitors and visitors. After registering for the exhibition, participants have to conclude other steps to make their presence stronger and create new relations.
| | |
| --- | --- |
| Day 1 | 1st May 2023 11:00- 18:00 |
| Day 2 | 2nd May 2023 10:00- 18:00 |
| Day 3 | 3rd May 2023 10:00- 18:00 |
| Day 4 | 4th May 2023 10:00- 17:00 |
Time Periods during the days, ATM
International Luxury Travel Market Arabia is an event that brings together small, medium, and so-called luxury businesses. It has in focus fields of traveling and travel brands. ILTM Arabia represents a wonderful opportunity for sales and marketing including all travel specialists. It is one of the core values of the show to make together travel designers and the world's finest brands in hospitality and accommodation.
This is not only a chance to meet new clients for the registered businesses and marks but also to build relationships, and generate new leads. It does not matter if you are a business advisor or a big brand in the industry. Still, you can benefit from the show by discovering new businesses. And of course, being connected at the same time with other networks. ILTM Arabia offers the possibility to stay in touch with ATM Arabia and profit from its network.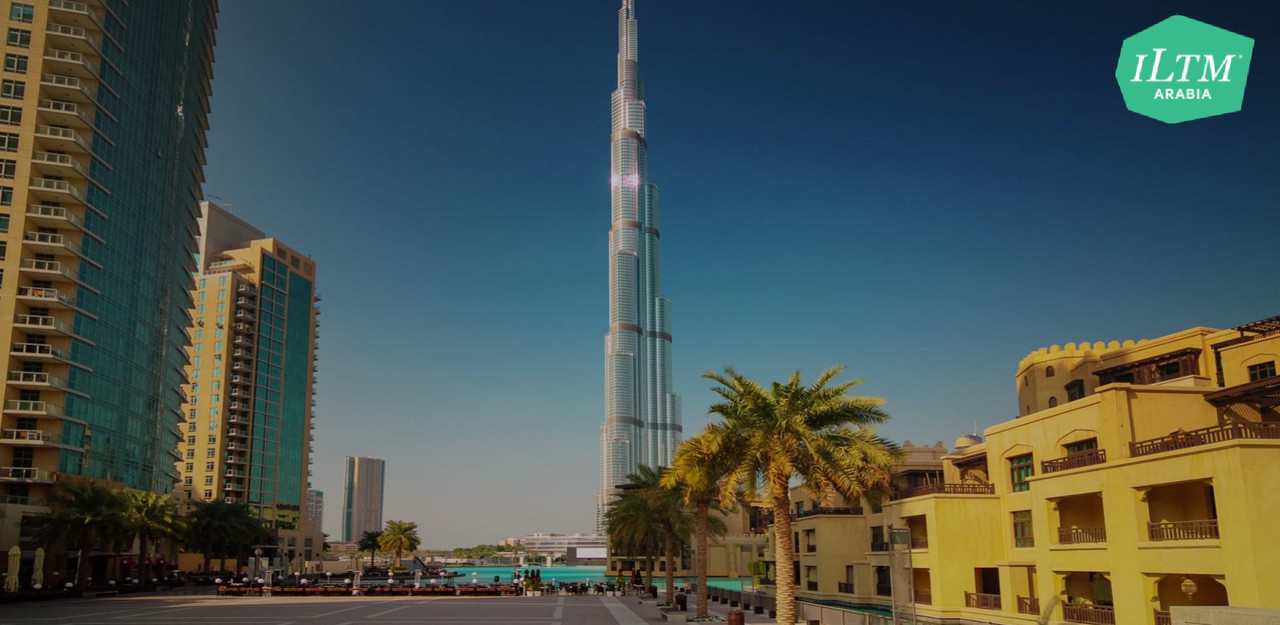 The RX Sustainability Pledge for Events
Being one of the event organizers, RX brings together businesses and industries to advance sustainability. They play an educating role and influence the behavior of the stakeholders. This organization works with different exhibitions to minimize the negative effects while seeking positive contributions to sustainable solutions. RX's approach is guided by UN Sustainable Development Goals, prioritizing movements that have the greatest impact and demonstrating leadership in different events.
Events have the role of promoting sustainable economic growth and productive employment. RX supports creative activities, innovative and productive activities, and encourages the formalization of every size of business small or big by being part of online and face-to-face platforms. This organization seeks to provide a safe and secure environment for the ones included in the industry events and respect the rights of labour. This achievement will come into life through constructive work with employees, suppliers, customers, and partners.
RX Priorities
RX seeks to ensure consumption and production through the values of the events. Priorities are at least reducing the plastic and food waste during the events, water efficiency measures, and recycling events materials. The organization works closely with exhibitors to ensure that sustainability is considered in all stages and selects venues and suppliers that have a positive approach to the environmental impact.
One of the other objectives is to reduce the carbon density in the air and choose the place and closely collaborate with the exhibitors to awaken their awareness of the importance of carbon reduction. RX is currently taking a brave challenge of net zero industry. The objective of the organization is that in 2040 to be Net Zero reducing in that way harmful gases in the environment.
Starting by this year RX publishes the pathway to Net Zero, setting out the reduction strategy for all the shows and exhibitions. Furthermore, a company will come to life to make policies more practical and also ensure a bright future for the industry.
Exhibitors Registration
In ILTM Arabia, business meetings are the key, but lifelong relationships are the guide for the exhibitor's behavior. Mix advisors' experiences from the Middle East with the world's most exclusive travel experiences to create more opportunities for each exhibitor. Exhibitors can meet in that way elite agents, chosen advisors and can interact with buyers. Exhibitors choose the buyers they want to interact with, to have all agendas pre-arranged and profit from the relationships.
ILTM Arabia allows each exhibitor to interact and build relationships with forty buyers, all from the Middle East Region. The exhibitor package includes one meeting table, creating a diary of appointments, and one online exhibitor registration package.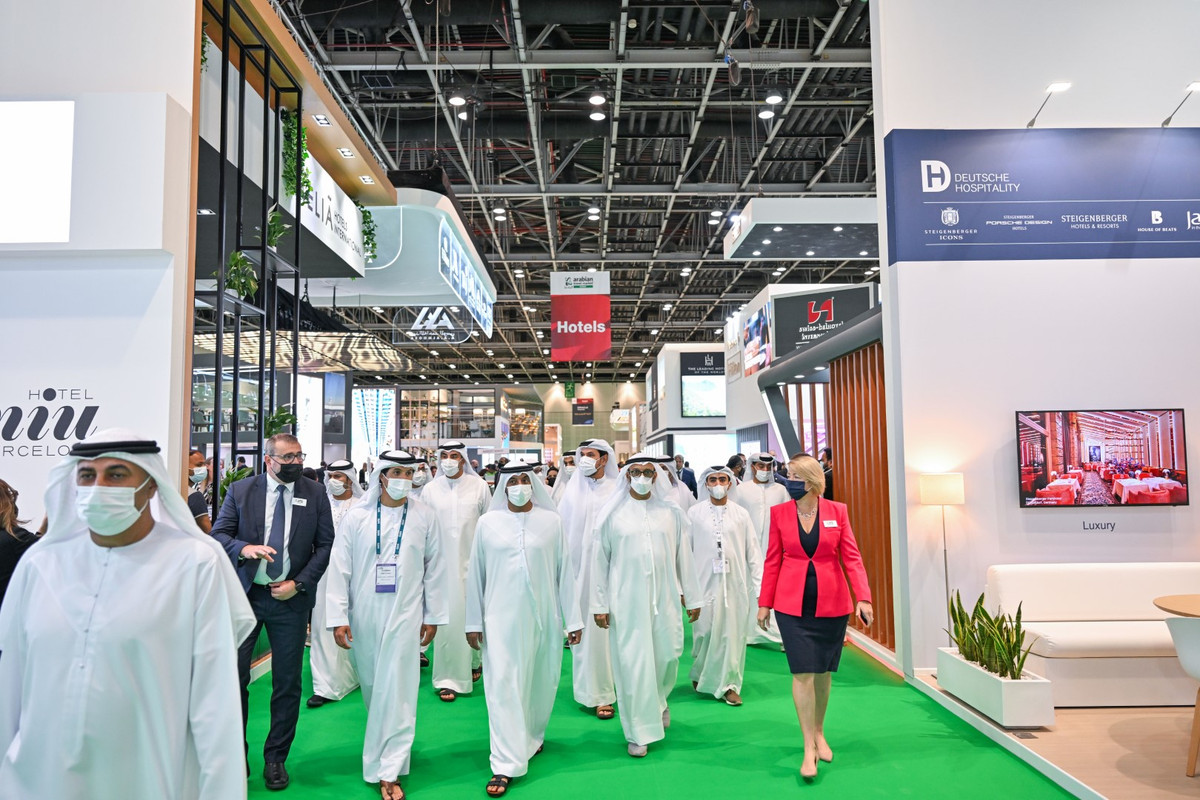 Buyers at ILTM Arabia
If you are responsible for creating schedules for high-net-worth leisure, corporate, and entertainment clients in the MENA region, you have the chance to discover new traveling brands in Dubai. Boutique Gems, Private Islands, Ultra-Cruisers, and Luxury Yachts are some of the businesses participating in the exhibition. More than 40 global luxury travel brands from 18 countries of the world will be included in 820 one-to-one meetings.
Buyers must fulfill the program's criteria. Some of the criteria that each business must complete according to ILTM Arabia to be registered as a buyer are:
Operate on an outbound basis to multiple markets, across a minimum of 2 continents
Show evidence of recent or future bookings placed in luxury travel
Provide three references, two of which must be direct luxury property bookings
Be an established player in the marketplace for a minimum of 12 months
Be a senior decision-maker with the authority to procure luxury travel products or services
Do not intend to sell or promote your product at ILTM.
Being an exhibitor or a buyer, the show offers countless opportunities to have deep involvement in its activities. ILTM has a fast platform to build relations and be part of a network of luxury market travel.
Expo Culinaire is one of the exhibitions that is dedicated to different cooking categories such as chefs, pastry chefs, bakers, cooks, and students. It is a unique brand that merges the passion for cooking and the professionality while serving the food. Expo Culinaire comes in collaboration with the Emirates Culinary Guild. The event displays food, drinks, ingredients, equipment and is the perfect place for registered professionals to express their skills and educational knowledge.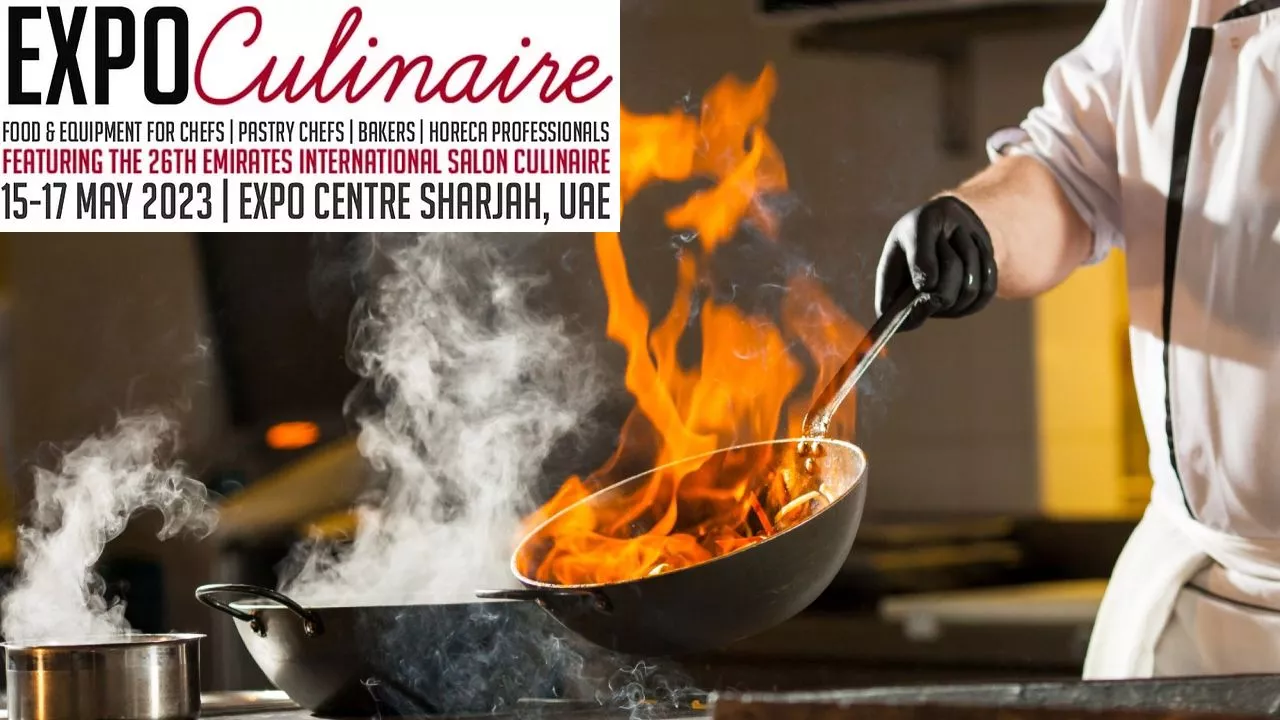 Salon Culinaire
This is the 26-th edition of one of the most popular cooking shows in the Middle East. It is the home for several activities that include exhibitors, professionals, and visitors. Salon Culinaire is a competition that gathers professional chefs, pastry chefs, bakers, and cooks united in action and compete for the best plate.
Competitors are judged by a panel of international world chefs association and local referees. Competitors don't compete with each other but they prepare their art and are competing based on the quality of their cooking. Salon Culinaire now is a tradition and it has become quite attractive and unique in the Expo Culinaire Show.
The exhibition will take place in the Expo Center Sharjah in Abu Dhabi between the dates of 15 and 17 May 2023. It will be a good opportunity for both exhibitors and visitors to attend the show and collaborate with each other. Exhibitor's products include different supplies starting from the bakery and ending with uniforms. Visitors are chefs, bakers, cooks, and numerous kinds of suppliers and industry professionals.
Exhibitors and Visitors Profile
| | |
| --- | --- |
| Exhibitor's System | Visitors Profile |
| Bakery equipment & supplies | Bakers |
| Confectionary supplies | Chefs |
| Cooking equipment & supplies | Cooks |
| Dairy products | Culinary and Hospitality Students |
| Distibutors & Dealers | Culinary School and Institutions |
| Drinks | Distributors and Dealers |
| Food | F&B Managers |
| Food preparation equipment & supplies | Industry Procurement |
| Foodservice equipment & supplies | Industry Professionals |
| Fruit & vegetables | Owners |
| Meat & poultry | Pastry Chiefs |
| Refrigeration equipment | Suppliers |
| Storage systems | |
| Tableware & accessories | |
| Uniforms, clothing & footwear | |
Exhibitors and Visitors in Expo Culinaire
This exhibition gives space to a different kind of cooking and motivates exploring in a good environment of competition. This makes participants show their best skills and create new cooking while mixing ingredients. Don't miss the chance to be part of this amazing competition and showcase your products and foods to a wide audience of professionals and suppliers.
Being one of the most successful shows in the industry and one the most long-serving also, Paper Arabia connects businesses since 2011. This event brings together Paper, Tissue, and Paperboard manufacturers under one roof. Paper Arabia 2023 is focused on serving and displaying new products to be in the steps of the industry's evolution. Not only products but also innovative processes are driven through sustainable, health-centric, and eco-friendly business propositions.
About the Market
The MENA paper market has faced different challenges in recent years. Surpassing the challenges the industry sectors have grown their levels of production. Globally the market of folding carton packaging has been growing by 4% and in this year will go to 125 billion $ market value. This category has sold packaging products for food and beverages, health, pharmaceuticals, wellness, beauty, and more. The industry will face growth of 4-5% in the MENA region in the next few years.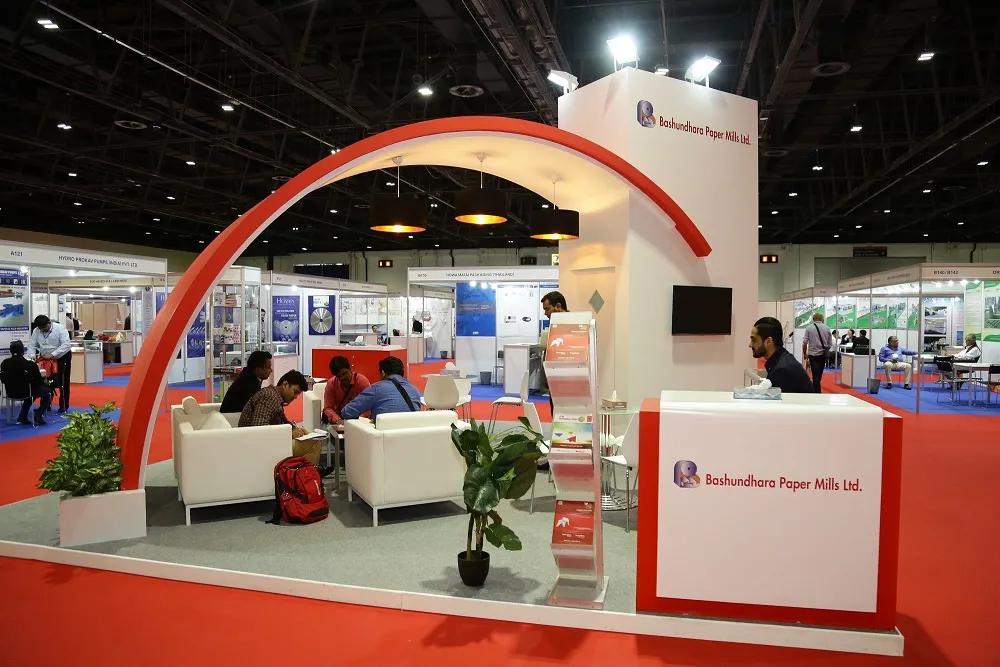 Paper Arabia has created the market in the exhibition making together exhibitors, buyers, and visitors. The diversity of the participants and the countries involved make the exhibition a mixture of cultures and markets. This means that each exhibitor puts its efforts into strengthening its presence in the exhibition and in this way the whole show becomes more colorful. More than 125 exhibitors from more than 30 countries are part of the events of Paper Arabia each year.
Organizers
AFIS (Al Fajer Information and Services) is the agency that organizes the event and it has a long tradition in the exhibitions. It started the activity back in 1975 under the patronage of his highness Sheikh Hasher Al Maktoum. The focus of AFIS is to connect businesses around the world through exhibitions. Al Fajer made the first move to a new world when the concept of exhibition and trade was new in the Middle East.
Starting the first exhibition Al Fajer soon realized its significant role and the importance of its position in the market. Ten years later in 1985, the company headed to secure the business stands by creating Exhibitions and More, a section of the company's specialized building stands. The company faced enormous growth in 2000 opening new sectors and expanding its activity.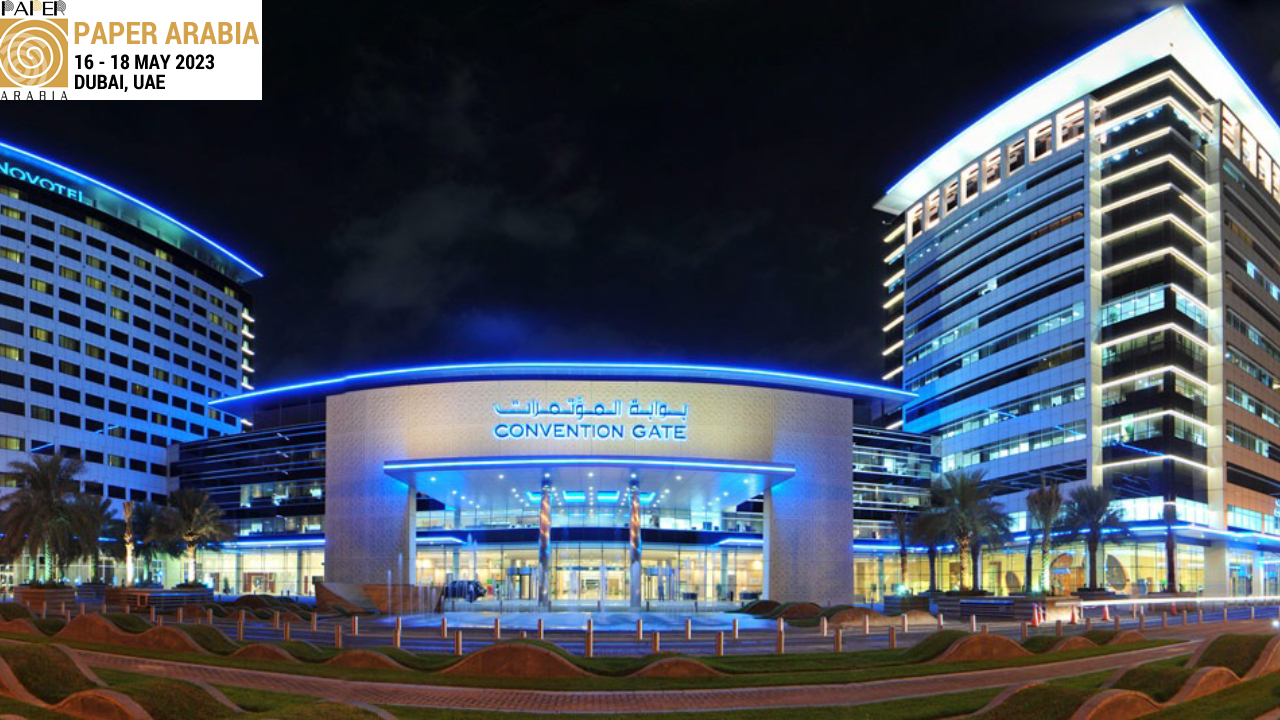 Exhibitor Venue and Time
The exhibition is organized between the dates of 16 and 18 May 2023 at the Dubai World Trade Center. This is the place where all the important exhibitions of the city are being held and it is not a coincidence that almost every organizer finds it the first choice for many years. This is one of the most modernized structures in the city and the epicenter for business in the Middle East. Dubai World Trade Center has played a central role in the organization of tourism and trade events since it opened its doors for the first time in 1979.
Some Stats in the region
Saudi Arabian Paper and Paperboard marketing will be at the level of more than 2.5 billion $ in the period 2022-2027. Retail growth in Saudi Arabia fuels the Retail Ready Packaging business in the country with packaged food services catching the incredible number of 20 billion $. The UAE packaging market will catch 6.2 billion $ in the next three years and will be increased by 4.6 % annually.
UAE is one of the countries that see the E-Commerce Sector evolving each year. It is comparable with the main sectors such as the construction and oil industries. The reason for this expansion is that we see big cities offering numerous services for bigger areas. The time to get these services physically is normally bigger. Buyers find it easy to access online businesses and buy food, furniture, clothes, electronics, and many other articles that serve them to accomplish their needs. For more information about this topic read: "Top 10 E-Commerce Businesses in Dubai for 2023. That will actually make your life better!"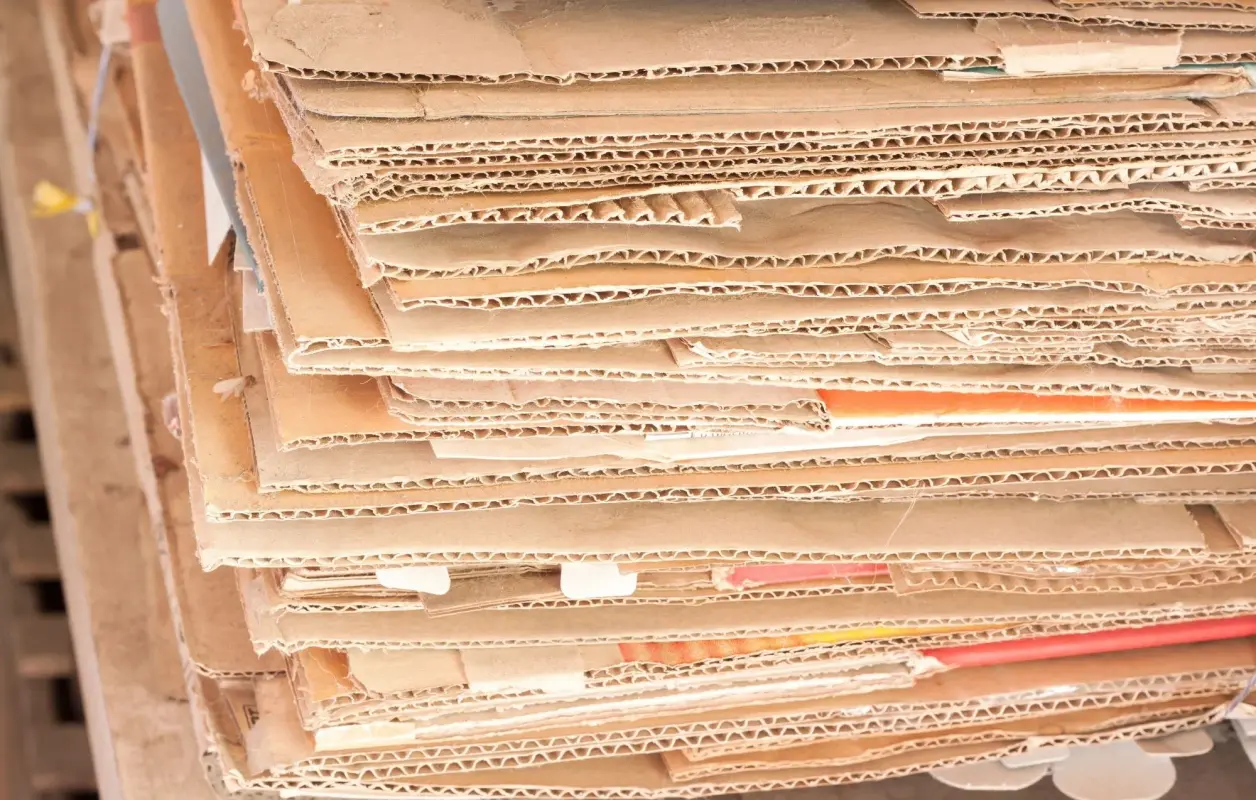 Folding Carton Market in MENA
The Global Market of Folding Carton will go in around 13 Million $ USD, growing at a CAGR of 5.01 %. MENA is one of the fastest-growing markets on the global scale and has a growing potential across all end-use sectors. Food packaging will continue to remain the largest market in the region. In other sectors, the folding cartons sector is collecting important brands competing with set-up boxes.
Saudi Arabia has an interesting project; privatizing the healthcare sector and supporting this way, the healthcare packaging market. Folding cartons cover 80% of the market in the Middle East, with most produced for local markets. Competition between printing press manufacturers is stiff in these growth markets. The market in the MENA region will continue to evolve because of the demand and the industry will continue to expand its activity with new products.
According to Paper Arabia when the Folding Cartons are growing exponentially are Food and Beverages, Households, Personal Care and Cosmetics, Healthcare, Tobacco, Electronics, and other sectors.
For Exhibitors
Paper Arabia has been a reference for several activities that are focused on trading and creating mutual profits for buyers and exhibitors over the years. The most visited sector is packaging and corrugation. Trading and printing are other sectors that are visited but also good sources of exchanging information and getting direct profits for the participants. Consulting and financial services are also topics in focus and have an important place in business activity.

You will find all possible profiles in the exhibition starting from Paper exhibitors, Paper Chemicals Exhibitors, and several products as well. So exhibiting is a huge opportunity and each one of the exhibitors can find his place and display his products. Doing this efficiently is equally important. Why? Well, because products need to grab attention. Here are the categories displayed in the exhibition.
Exhibit Profile
| | | | | | |
| --- | --- | --- | --- | --- | --- |
| Paper | Paper Chemicals | Paper Machines | Converting | Tissue | Others |
| Business | Paper making chemicals | Airlaid machines | Blades | Cores | Associations |
| Bristol card | Speciality paper chemicals | Chippers | Coating machines | Jumbo rolls | Consulting firms |
| Carbonless paper | Tissue paper chemicals | Chip processors | Corrugator Machines | Napkin machines | Die and inks |
| Coated art paper and board | Paper converting chemicals | Digesters | Cutters | Sanitary napkins | Industry publications |
| Converted papers | | Forming Fabrics | Flexo Machines | Tissue products | Printing machines |
| Duplex board | | Fourdrinier machine | Knife and blades | Wet wipes machines | Software |
| Envelopes | | Guillotine | Laminating machines | | Testing machines |
| Fine paper | | Heat recovery and ventilating systems | Napkin Folders | | Winding machines |
| Kraft paper | | Hydraulic cutting machine | Packaging machines | | |
| Metalized speciality paper | | Mill winders | Paper converting machines | | |
| Newsprint | | Paper Cutting Machine | PE Films | | |
| Paper core board | | Paper drills | Rollers | | |
| Packaging paper | | Paper mill and pulp mill machinery and components | Tissue converting machines | | |
| Photo paper | | Pope reeelers | | | |
| Recycled paper | | Pulper | | | |
| Speciality paper | | Pumps | | | |
| Sticker paper | | Refiners | | | |
| Uncoated paper | | Rewinders | | | |
| Waste paper | | Shafts and Chucks | | | |
| Wrapping paper | | Slitters | | | |
| | | Steam engeneering and control instrumentation | | | |
| | | Test Liner | | | |
| | | Digesters, refiners, chippers, chip processors. | | | |
Exhibitors table according to Paper Arabia.

Exhibition Days
The exhibition will be open all day to use all the space of the long spring days. May is the perfect window for business meetings and product displays. During the hours of work, intense activities will fill a prepared agenda. Only three days will be open for business visitors. The first day is the inauguration day and will be open for exhibitors from the first half of the eight-hour period to the last day.
Date
Time
Programme
Tuesday 16th May 2023
10:00- 10:30 PM
10:30- 18:30 PM
Inauguration Ceremony/ Show Opening
Open to business visitors
Wednesday 17th May 2023
10:00-18:00 PM
Open to business visitors
Thursday 18th May 2023
10:00- 16:00 PM
Open to business visitors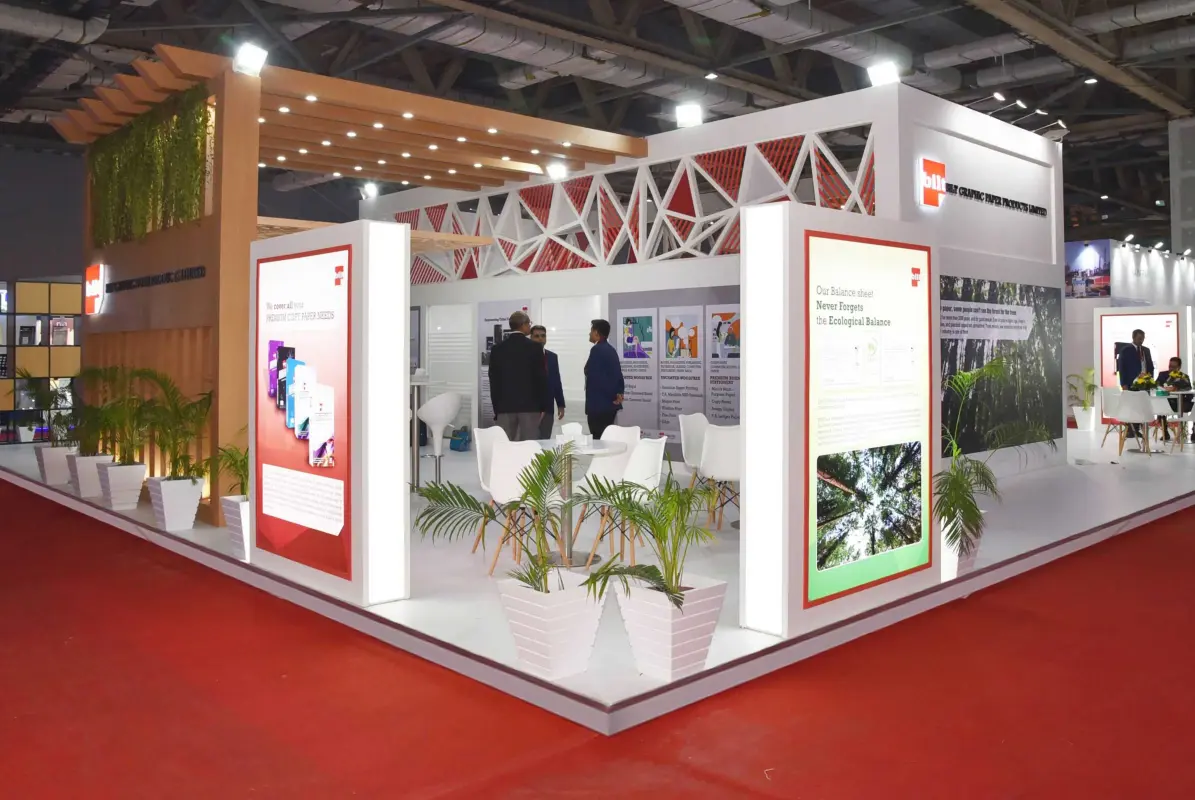 Visitors
In the exhibition will be government agents, members of advertising companies, consultants, financial agents, hoteliers, and more. These representatives combine their efforts and exchange experience with exhibitors. At the same time, it serves as possible business trade in the exhibition. Government representatives share their views and furthermore present policies and government initiatives related to paper production, wood manufacturing and detect the good and the bad aspects of suppliers' behavior.
Visitor Profiles
| | | |
| --- | --- | --- |
| Advertising Companies | Hoteliers | Restaurant |
| Banks | Hypermarkets and supermarkets | Retailing |
| Chemical manufacturers and traders | Paper/tissue making | Schools |
| Consulting Firms | Paper Mills | Transport and logistics |
| Converting Companies | Packaging | Tissue Mills |
| Financial Services | Food Packaging | Trading Companies |
| Government Agencies | Printers | Wastepaper recycling |
| Hospitality service providers | Publication/ Media | |
Visitor Profiles according to Paper Arabia
Paper Arabia is an all-in-one show about paper and creates a structure for visitors and exhibitors that are part of the big picture in the industry. This means that everyone has a role in the exhibition, contributing and creating lines of communication in each topic related to the paper. Being part of the exhibition is a benefit even if you are far away from the Middle East. This is because other organizations join the events from each corner of the world. They have something to share and it can be profitable for exhibitors and for visitors too.
This event brings together marine professionals from all over the world together in the UAE. Established in 2008, the show has evolved, and ever since, the events in the exhibition are covering more sectors and including more actors. The three-day show includes more conferences and other networking varieties. This year the event will be returned to Dubai, from 16 to 18 May 2023 at Dubai World Trade Center with a new digital component, allowing the attendees to profit from the opportunity.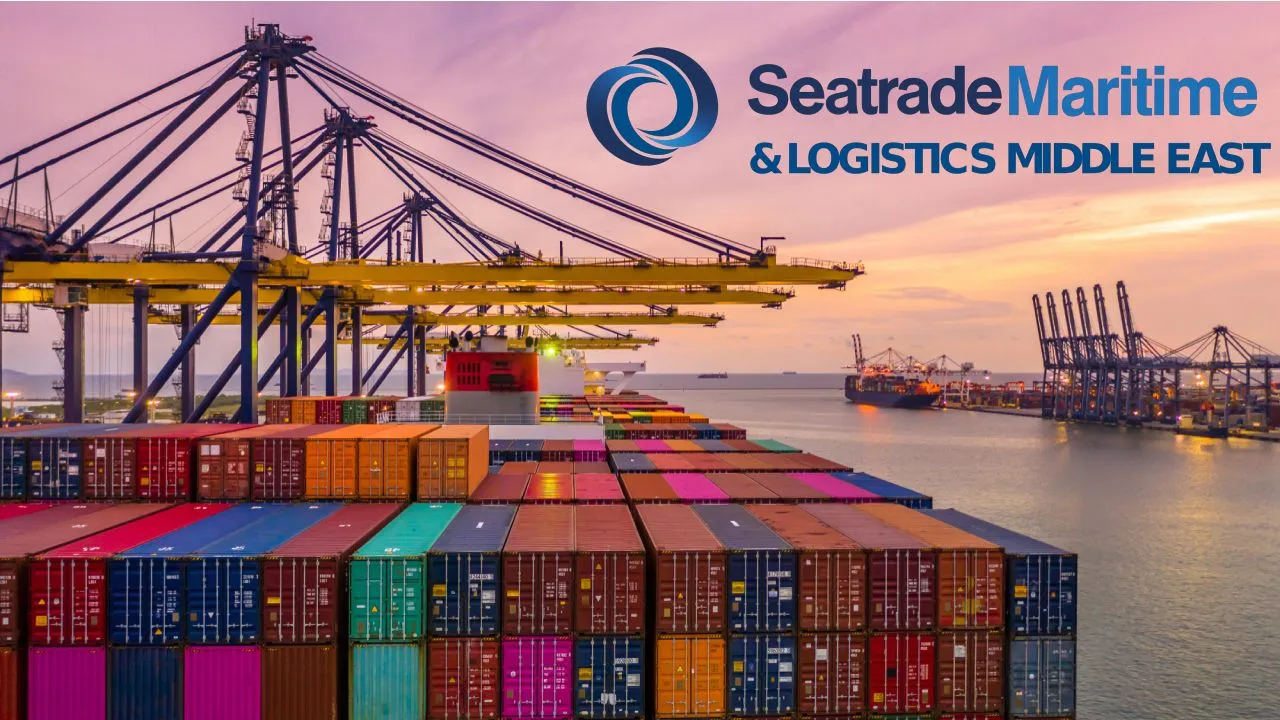 Seatrade Maritime and Logistics Middle East will be the essential platform for maritime buyers to source products and services. By exhibiting in the project exhibitors will be in a prime position to meet with an exclusive group of maritime executives. This year's exhibition has challenges of decarbonization, digitalization, and efficiency gains. In the show, attendees will seek solutions that include suppliers and all kinds of services that help them to improve their activity.
Solutions that attendees are searching for:
| | |
| --- | --- |
| Ship yard suppliers | Port and logistic services |
| Technology Providers | Ship and marine equipment |
| Sea and shore-side services | Classification services |
| Offshore Solutions | Decarbonisation and sustainable shipping solutions |
Solutions and Services in the exhibition
This is a chance for each exhibitor to grow his business. Organizers have thought about creating channels to spread publicity and information. This will expose the brand to a wider audience and the use of different methods of distribution will make it possible for each business to get attention. So businesses will automatically become part of a network, discovering an extended audience.
Participants can learn from the experts, by taking useful insights that will serve them to create new contacts. These conversations will create the experience and lead to decisions that improve the business.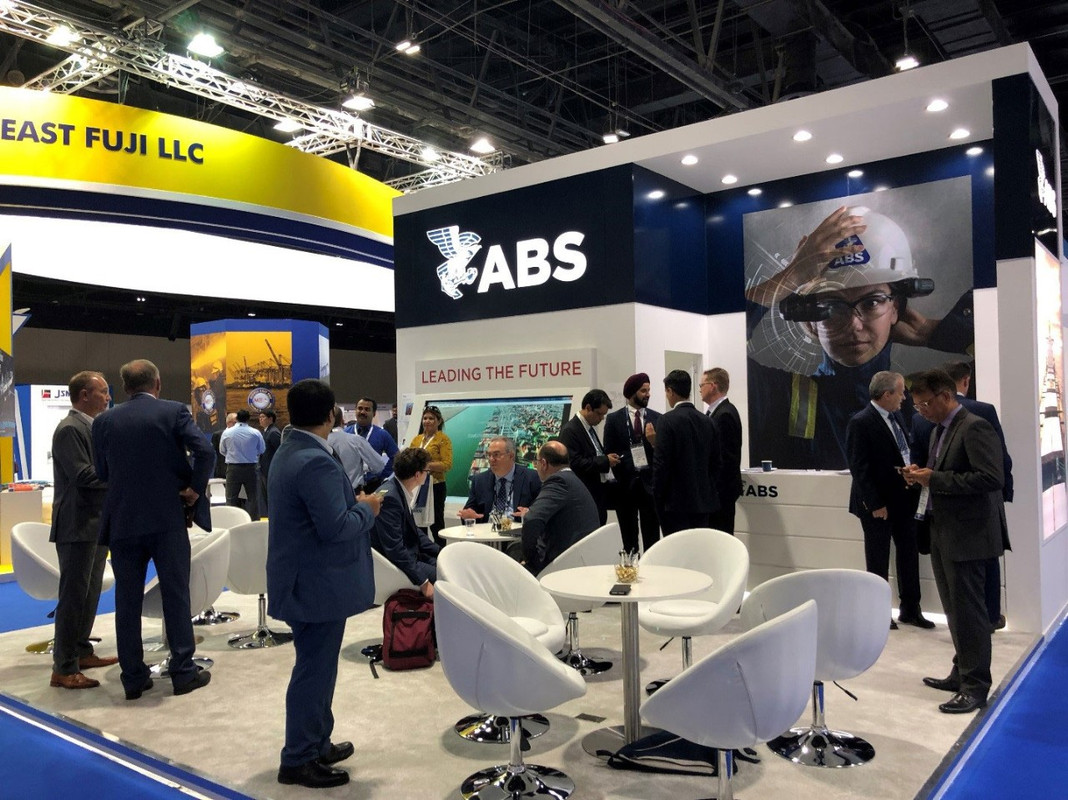 Organizers
Seatrade Maritime and Logistics Middle East events are under Informa's shelter. Informa is a leading international event, digital service, and sharing knowledge group that has its activity in England. Making together hundreds of brands and promoting their products and services, Informa connects businesses and professionals and provides them with an environment of knowledge. In the exhibitions, participants will learn more, do more, and know more.
Informa works in two main markets: Academic markets supporting researchers and institutions from each corner of the world and B2B markets. The B2B market consists of selecting businesses and professionals from different sectors and inviting them to be part of the shows. Informa delivers a broad range of products based on knowledge and market access of the organization, including smart events, digital lead and demand generation services, also partnering programs.
Why attend?
This exhibition is the first class promoting opportunity for ship owners, shipyards, port operators, government representatives, and industry professionals with a high-quality agenda and exhibitors from the marine supply and service sector. Connecting with the right supplier for your organization's needs can provide new solutions, discover innovations, and work with the latest technology.
It is crucial to update yourself with the latest information from business professionals building your platform of insights in the maritime logistics sector. This is a chance to be part of the network of the exhibition and also strengthen your presence there. Seatrade Maritime this year will come with new activities that are equally interesting for visitors and exhibitors.
What's on this year?
The first day of the exhibition will launch the three-day activities, giving the schedule for each day. The afternoon of the project will be the space of Innovation Incubator staging start-ups and innovators creating some of the latest technology projects and processes to amplify the sector development.
The second day will be the day when CFO-s will be informed about the challenges and opportunities in the industry in the Business Excellence Forum. On the same day at Future Leaders Forum, cadets and postgraduates follow a panel of industry leaders talking about working in maritime and logistics. The Seatrade Shiptech conference will take place at Al Multaqua Ballroom, inspiring innovation, technical and operational excellence.
The last day of the exhibition will be occupied by two conferences: Logistics Excellence Forum and Offshore Marine and Workboats Forum.
In this edition, attendance will be bigger so exhibitors and experts can express their views with a larger crowd that is interacting with them.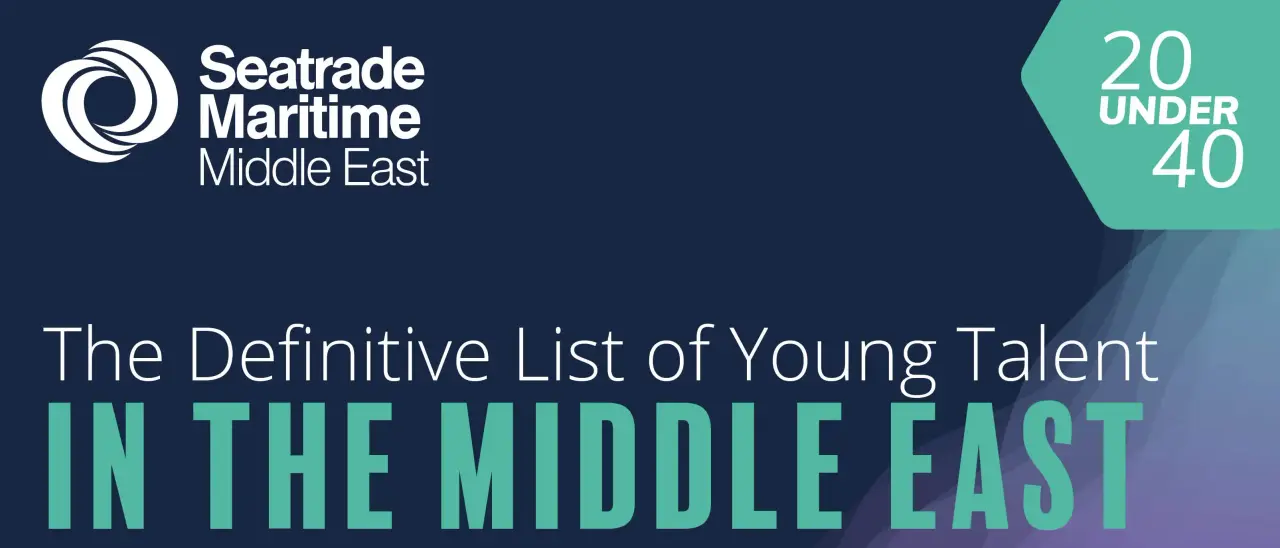 20under40 Awards
The 20under40 awards recognize the top 20 young maritime industry professionals under the age of 40. These awards celebrate the success and achievements of the industry professionals that lead, innovate and create opportunities for other professionals in the industry.
UAE Maritime Week
The exhibition is part of the UAE Maritime Week, which is a platform that promotes local maritime markets. Conferences and in-person meetings will complete the week of the exhibition. Events that will join the events of the exhibition include the VIP Gala Dinner and Experience Maritime. VIP Gala Dinner will be organized immediately after the exhibition day on 16 May, the opening day, and joins the industry's most successful businesses. A series of networking tours will complete Maritime week, exploring Dubai's most prestigious port facilities.
The whole week's events occur under the patronage of the Ministry of Energy and Infrastructure. The exhibition and the events before and after are a chance for the participants to build new networks and collaborate to explore new opportunities.
If you need further information about Paper Arabia and the exhibitions listed below you can contact our team.
We at Square Marketing Middle East take care of each detail of the business's appearance in the exhibitions. Starting from branding, create a brand identity. Then we can cure each aspect of your presentation in the exhibition including stand design, brochures, posts and other elements as well.